Egyptian farmer arrested for naming donkey after army chief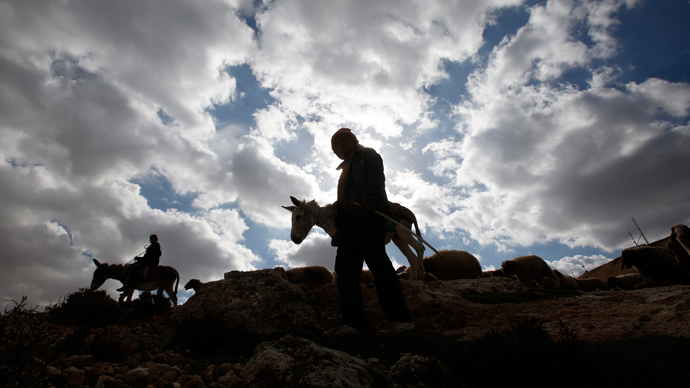 A farmer is southern Egypt was taken into custody after putting a military chief's name and a military hat on a donkey, state media reported.
Omar Abul-Magd was arrested late Friday as he rode the donkey through the town in Qena province, MENA news agency reported. The farmer was taken into custody for insulting General Abdel-Fattah El-Sisi, commander-in-chief of the Egyptian Armed Forces who led the military-backed ouster of former president Mohamed Morsi in July. Morsi's overthrow occurred following nationwide mass protests against the leader.

Eight other people were detained elsewhere in Egypt for spraying anti-military graffiti.

The arrests highlight Egypt's intensified crackdown on critics of the military since Morsi's ouster.

Opponents of El-Sisi, who is considered to be the most powerful man in the country, have accused him of being a murderer for leading the military coup which sparked subsequent deadly protests.

Earlier this week, a military court sentenced five pro-Morsi supporters to three years in prison for chanting against the army.

The crackdown comes despite a decree that was issued by Egypt's interim head of state, Adli Mansour, in August which declared Egyptians no longer face prison for insulting the president. The decree followed a rise in such cases during Morsi's rule.