Egyptian Christians attacked, dozens of churches torched
Nearly 40 churches across Egypt were looted and set ablaze, while 23 others were severely damaged in attacks over the last several days. It remains unclear who is behind the attacks, with both the Muslims Brotherhood and extremists being blamed.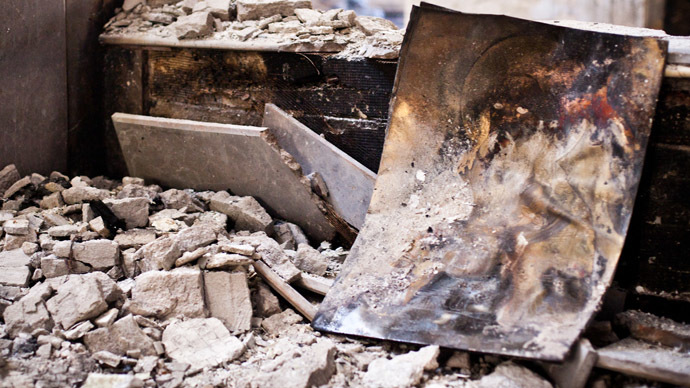 In one incident, the Archangel Michael Church, about 50 kilometers from Cairo, became the latest victim of the violence sweeping Egypt.

The unknown attackers sprayed graffiti on the church, with the inscriptions reading, "Allah u Akbar" ["God is Great"], "Egypt is Islamic," and "Sisi is a Murderer," referring to army chief Abdel Fattah al-Sisi.

Islamists also paraded three Christian nuns through the streets and sexually abused two other women in Cairo after torching a Franciscan school over the weekend.

The assault follows multiple attacks and acts of arson targeting Coptic churches, as well as the homes and businesses of Christian minorities in Egypt.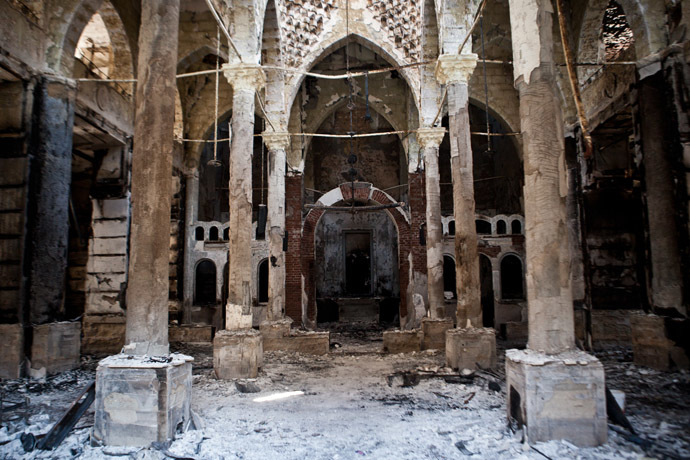 A wave of Islamist anger swept the country following the July 3 ouster of former president Mohammed Morsi.

In some cases, though, Christians united with moderate Muslims to protect churches and monasteries from extremists' attacks. Their efforts, however, were not enough to ensure the security of the religious sites.

Christians account for only 10 percent of Egypt's 90-million strong population. Attacks on Copts dramatically increased following the Arab Spring uprising almost three years ago, which brought the Muslim Brotherhood to power.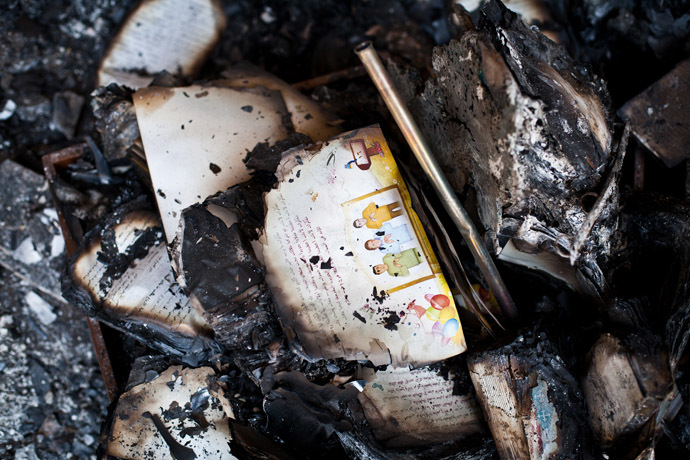 About a third (35%) of Egyptian Muslims pointed out that all, most or many Muslims in their country are hostile toward Christians, according to a Pew Research Center survey of the world's Muslims. Meanwhile, about half (50%) of Egyptian Muslims stress that all, most or many Christians are hostile toward Muslims – the highest share in the 26 countries where the question was asked.

The Muslim Brotherhood, in turn, has denied any involvement in the attacks.

Amr Darrag from the Freedom and Justice Party told RT that "the Muslim Brotherhood has always been protecting churches." Citing a priest in Minya - where many Christian churches were attacked this week - Darrag said that the "attacks were orchestrated by thugs who cooperate with security forces." He added that allegations of Islamist groups attacking the places of worship are unfounded.

"These allegations are being propounded by the current [regime], in order to justify the aggression."

Last week Egypt was marred by a deadly crackdown and nationwide clashes that left more than 800 people killed as police attempted to remove peaceful sit-ins in support of the deposed president.

You can share this story on social media: