Egypt bans porn sites for 'destroying religious belief'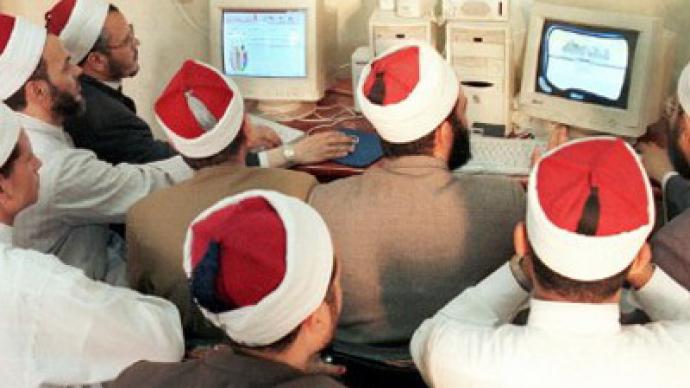 An Egyptian administrative court has banned internet porn sites, describing them as "poisons in spreading immorality." The move has some liberal activists worried that Egypt may be moving towards Sharia law.
The court's verdict said X-rated sites "destroy all religious belief, ethics and moral values." It also stated that not blocking them would "destroy values," and the decision could not be considered within the frame of freedom of expression because the material shown on the websites "harms the country's higher interests and its national and social security."The ruling means that Egyptians are now banned from surfing the web for porn, while it has ordered the websites to be blocked.   This comes after last month's inquiry by parliamentarian Younis Makhioun, who said all porn sites should be outlawed. Makhioun, who represents the ultraconservative Salafist Al-Nour party, said X-rated sites have destroyed morality, corrupted youth and spread obscenity, family problems, rape and divorce. "Instead of focusing on important issues affecting our country, Egyptian youth have become busy with lust," he noted. "Just making it difficult for users to surf these websites will be a positive step."Makhioun's views were backed by Telecommunications Minister Mohamed Salem, who announced last week that his ministry will be forming a committee to prevent access to pornography. "Parliament will be represented in the committee," Salem said. "The issue is becoming persistent and worrying to families."These latest developments in curtailing Internet freedom have alarmed many secularists and liberal activists, who say Egypt has much more pressing issues to deal with than pornography. These issues include widespread social unrest and economic troubles. Also, activists say the ban would be difficult to implement and would violate freedom of speech rights. "Censorship presumes that citizens are dumb and lack knowledge, and that the state must carry out that role for them because it knows better," online activist Ramy Raoof  was quoted by The Huffington Post as saying. "If you want to protect people from trouble, it is never through withholding information."The Egyptian public is increasingly split between Islamists and moderates. The recently elected parliament is dominated by Islamists, while the country's executive is still in the hands of the military. Similar decisions have been taking place in other countries of the Arab Spring. In Tunisia, a lower court also ruled to ban pornographic sites, although the decision was overturned by the country's highest court. Whether the court's ruling in Egypt will also be annulled remains to be seen.
You can share this story on social media: