Egypt recalls ambassador from Israel, calls for emergency UNSC meeting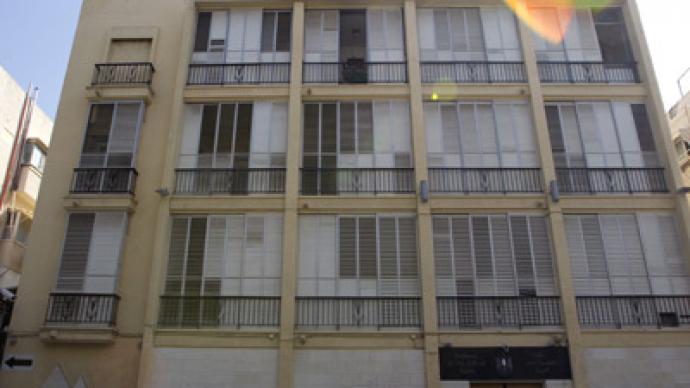 Egypt recalled its ambassador from Israel after the country announced a operation against "terror targets" and started bombing Gaza. Cairo ordered Egypt's UN representative to call for an emergency meeting over Israel's intensifying military campaign.
Following the decision to recall the country's ambassador on Wednesday, Egyptian presidential spokesman Yasser Ali said Cairo had asked the Arab League's Secretary General to convene an emergency ministerial meeting in response to a series of Israeli airstrikes on the Gaza strip. The Arab League announced it would hold an urgent meeting Saturday in light of Wednesday's events.Egyptian Foreign Minister Mohamed Kamel Amr condemned the attacks which resulted in the death of Hamas military chief Ahmed Jaabari and at least nine others – including two children.Amr called on "Israel to stop its strikes on Gaza Strip immediately," saying any escalation from Israel "could have negative repercussions on the security and stability of the region."Egyptian President Mohamed Morsi summoned the Israeli ambassador in Cairo shortly before recalling the country's ambassador from Tel Aviv. After calling for an  an immediate cease fire between Israel and Hamas, Morsi ordered Egypt's UN representative to call for an emergency meeting at the UN Security Council over the intensifying Israeli military campaign in Gaza.Egypt's government is currently dominated by the Muslim Brotherhood, a movement which spawned the Islamic resistance group Hamas.Prior to the fall of Hosni Mubarak, Egypt had been a longtime mediator between Israel and Hamas. The political ascendency of the Brotherhood's Freedom and Justice Party (FJP)– which Morsi headed up before being sworn in as President – has increasingly put Israel and Egypt at loggerheads.On Wednesday, the FJP said the ongoing Israeli military operation in Gaza would require "swift Arab and international action to stop the massacres," Al Arabiya cites them as saying. Warning that Israel must bear in mind regional changes following the Arab Spring, the FJP vowed Egypt  "will not allow the Palestinians to be subjected to Israeli aggression, as in the past." The leader of Hamas in the Gaza Strip implored Arab states – Egypt in particular – to come to the defense of the Palestinians."We call on our Arab brothers, and especially Egypt … and the new Egyptian presidency, to suppress this barbaric campaign in defense of Gaza and its people," Ismail Haniyeh said in a statement.Morsi, a staunch supporter of Palestine on the campaign trail, had been expected to open the blockaded Gaza Strip bordering Egypt, though his government did not follow through.In light of the recent escalation of violence, RT's Thomas Barton, who is reporting from Tel Aviv, said there is widespread speculation that Egypt might open the Rafah border crossing so that Palestinian civilians could get out of Gaza and Muslim Brotherhood fighters could get in.
You can share this story on social media: