Ecuador could get a leftist president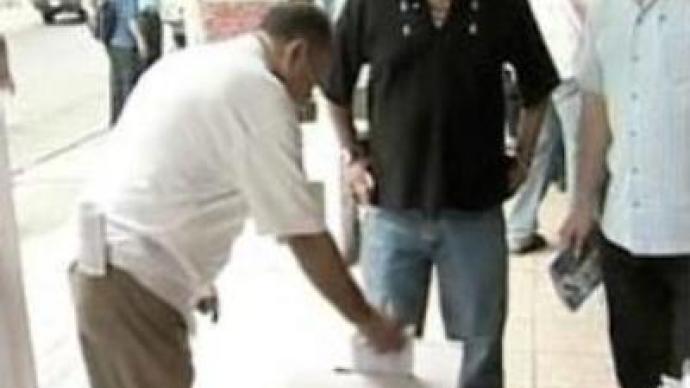 Exit polls in Ecuador's presidential election are giving leftist Rafael Correa a big lead over billionaire Alvaro Noboa. The second round run-off comes after neither managed to secure an outright win on October 15.
The winner will be the eighth president in Ecuador in ten years.Three previous leaders were toppled by popular upheavals by citizens tired of poverty and political instability.Opinion polls suggest both men are enjoying almost equal support with Correa, a former finance minister and a friend of Venezuelan President Hugo Chavez, slightly ahead of Noboa – owner of the world's number one banana exporting company and the richest man in Ecuador.With nine million people eligible to vote it's going to be a tight race.43 -year-old Correa is widely known for his opposition to the Free Trade Agreement of the Americas and the oligarchy that dominates the country. A win for him would expand the Latin American anti-US camp.For 56-year-old Noboa, this is his third bid for the presidency.An ardent supporter of the Free Trade Agreement with an estimated personal wealth of $US1.2 billion, he's promised to build 800 homes for the poor every day, as well as strengthen ties with the United States and Europe to attract foreign investment.
You can share this story on social media: