Economic crisis saves Lake Baikal from pollution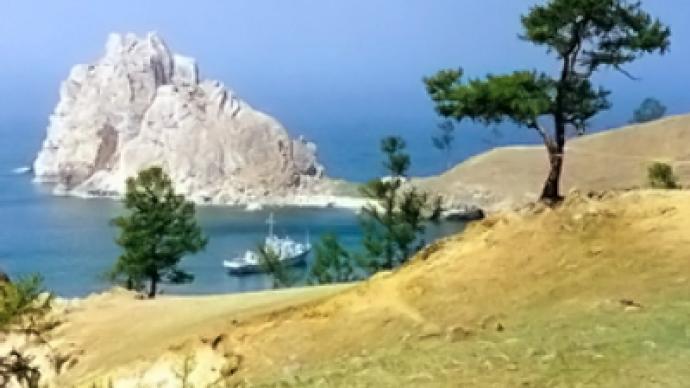 A paper mill that has been contaminating the world's biggest freshwater lake for over 40 years has been closed by the owner.
Baikal Pulp and Paper Mill, located on the southern banks of Lake Baikal, became operational in 1966. It was immediately dragged into the center of a struggle by environmentalists, who were tirelessly trying to shut the controversial facility down for four decades in a row.
Despite an operating waste treatment plant specially built together with the mill, the chemicals that the mill
Lake Baikal
Baikal, aged over 25 million years, is situated in south-eastern Siberia. It is considered the deepest lake on the planet and is on UNESCO's world heritage list.
The lake is 636 kilometers long and 79 kilometers wide. It contains approximately 23,000 cubic kilometers of fresh water, which makes up 90% of Russia's fresh water reserves and 20% of the world's reserves.
was dumping into the waters of Baikal were creating a considerable 'dead zone' in the waters of the legendary lake.
Luckily for environment, outdated equipment made the mill unprofitable and it stopped production in September 2008.
Finally, Continental Management, a part of Bazel Holding (belonging to Russian billionaire Oleg Deripaska), announced on Friday that the mill will never become operational again.
People factor
Unfortunately, the mill was providing the locals with 2,000 jobs.
Most of the families from the town of Baikalsk, with a population of 15,000, are in one way or another connected with the mill. Find a job similar to their previous employ will be tricky in such a small town.
Baikalsk is also famous for its ski resort Gora Sobolinaya (Sable Mountain) where tourists could enjoy skiing for nearly half a year, from mid-November till early May. Paper Mill used to own the resort, and now it looks like it will be sold in order to pay arrears of wages.
An increase in tourism and development of the resort may eventually create more jobs for the citizens of Baikalsk in the near future.
In the next few weeks shareholders will meet to decide what to do with the mill's assets.
Government support
Russia's Federation Council upper house of parliament has offered the government to adopt the federal programme for the protection of Lake Baikal.
The first Russian state nature reserve Barguzinsky was established in 1916 in the Republic of Buryatia, where most of the Baikal Lake is situated.
Nowadays, up to 20,977,000 hectares of land around Baikal already belong to: three state nature reserves – Barguzinsky, Baikalsky and Dzherginsky; two national parks – Tunkinsky and Zabaikalsky, and 21 wildlife refuges.
In 1996 Lake Baikal was declared a World Heritage site by UNESCO for its biological diversity, which boasts 2,500 plant and animal species, most of which are found nowhere else in the world.
You can share this story on social media: