Ecological catastrophe in Russia's Khanty-Mansiysk region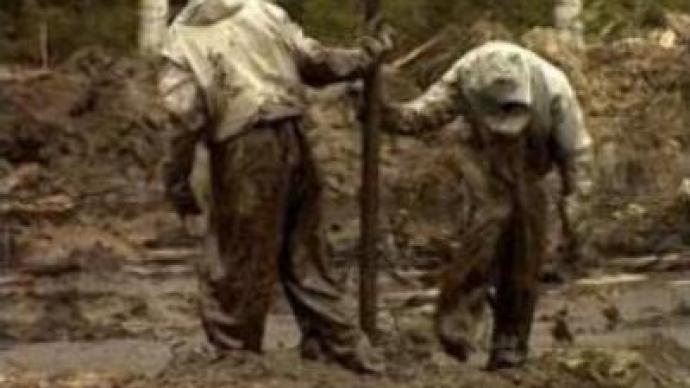 Russia's Prosecutor General's office is investigating the biggest ecological catastrophe in the Khanty-Mansiysk region in some 80 years. Pipeline damage caused almost 30 tons of oil to spill in the vicinity of the river Ob.
News about the incident emerged only ten days after it happened. It has lead to allegations that employees of Rosneft, which owns the pipeline, have been attempting to cover-up the problem. Investigators reportedly say they are suspicious about the fact that no dead birds have so far been found in the area. They believe employees of the company were mostly successful in clearing away traces of the accident.However, experts claim the level of contamination is so high there is likely to be no fish in the rivers for several more years. The cause of the spill is now being investigated.
You can share this story on social media: