​Twin quakes wreak havoc in Iran, killing at least one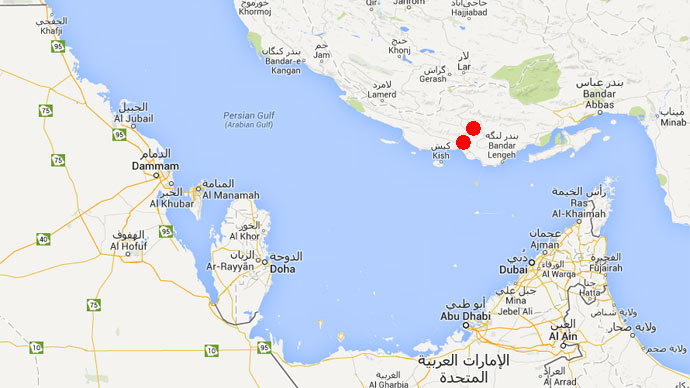 Twin earthquakes have jolted the south of Iran, killing at least one person and injuring 30, state media reports. The initial 5.5-magnitude quake damaged buildings, burying people under rubble.
It struck on Thursday morning in the town of Bastak, around 1,200 kilometers from Tehran at 3.13 GMT, the US Geological Survey reported. The subsequent aftershock measured over 4.3 on the Richter scale.
The quakes caused havoc in the region, which has around 50,000 inhabitants. Some buildings collapsed in the tremors with at least three people trapped by falling rubble. Local officials said that out of the 30 injured, 16 are remaining in hospital for further treatment.
Non-profit group the Red Crescent is currently assessing the extent of the damage to the area.
Iran is one of the world's most seismically active countries and is crisscrossed by several major fault lines that cover around 90 percent of its territory. The country experiences tremors on a daily basis, but these are rarely felt because they are so weak.
The southern region of Iran was hit by one of the most destructive earthquakes in the country's history in 2003 when a powerful 6.6-magnitude quake decimated the city of Bam. Around 26,000 people were killed in the natural disaster, while a further 30,000 were injured.
You can share this story on social media: