6.6 magnitude earthquake strikes off Greenland's coast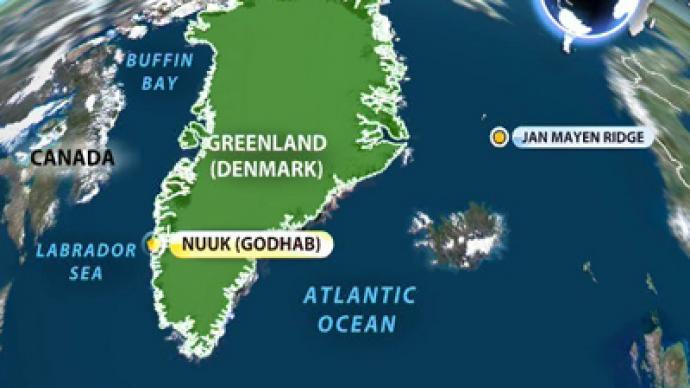 A 6.6 magnitude earthquake was detected off the eastern coast of Greenland, the US Geological Survey reported. No damage or injuries were reported.
The epicenter was recorded at a depth of 8.6 kilometers in the Norwegian Sea, some 93 kilometers northwest of the town of Olonkinbyen on the Norwegian island of Jan Mayen.The island has no permanent population. A research station is located there, which was housing about 50 people when the quake occurred. The station's workers are all involved in research and maintenance at the facility, Erik Persheim, an electronics engineer at the station, told the AP. The station normally houses about 18 engineers and other personnel, he said.The European-Mediterranean Seismological Centre and the USGS said the quake was followed by a 5.2 magnitude aftershock eight minutes later."We watched the mountain as the loose stones and shale came sliding down," Persheim said. "It didn't seem very big and I don't think much of anything broke, but we'll have to have a thorough inspection."However, the earthquake, which was considered strong for the region, was not felt by anyone. The city closest to the quake is Akureyri, Iceland, with a population of around 17,500, located 709 kilometers (441 miles) southwest of the epicenter.The quake struck northeast of Reykjavik, Iceland, where the USGS earlier recorded a 4.8 magnitude tremor.The tremor was the strongest in the region since the previous record-setter: A 6.2 magnitude quake off the cost of the Svalbard Islands in 2008.