'Those silly things are still there': US nukes stored in Netherlands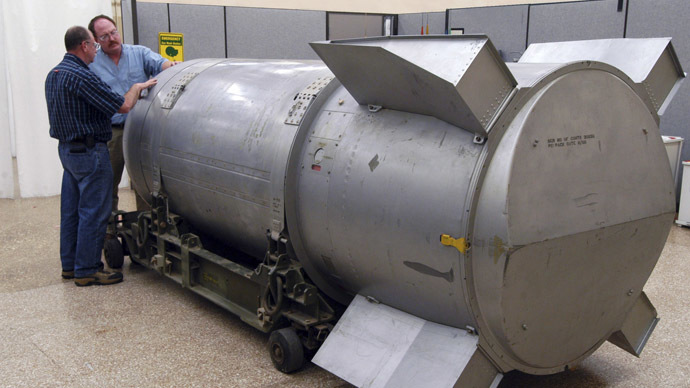 Around 22 US nuclear weapons are still being stored in the Netherlands, former Dutch Prime Minister Ruud Lubbers told Dutch TV. WikiLeaks had previously leaked information that US missiles were being kept there as late as 2009.
Lubbers, who was President of the Netherlands from 1982 to 1994, said the nuclear weapons were kept underground in purpose-built strongrooms at the Volkel airbase in Brabant.

"I would never have thought those silly things would still be there in 2013," he said in an interview for a documentary on National Geographic. He added that to his understanding of "military thinking," keeping the missiles there was "absolutely pointless."

The Dutch military has so far refrained from commenting on the former Prime Minister's remarks, though the presence of nuclear weapons on Dutch soil had long been suspected. WikiLeaks confirmed their existence in 2009 when it published thousands of US diplomatic cables on its whistleblowing site. A 2007 report included in the leak said US nuclear weapons had been stored in a vault underneath the Volkel airbase since the 1960s, the era of the Cuban missile crisis.

The leaks suggested that some 200 bombs were being stored across Europe in Belgium, Germany Turkey and the Netherlands.

The publication of this classified data was condemned by European and US politicians alike as "illegal and dangerous.

You can share this story on social media: