Drug trafficking to Russia and Western Europe increases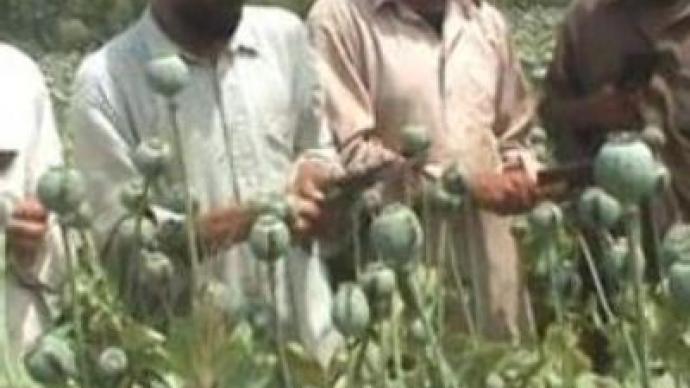 The volume of Drugs coming to Russia and Western Europe increases annually. Tajikistan shares a border with Afghanistan, where 85 % of the world's heroin is produced, and has become a major route for smugglers.
One of the most important transit routes for Afghan heroin today lies across the shallow Pyandz River. Until last year, Russia was in charge of patrolling the Tajik-Afghan frontier. But after a bilateral agreement the joint protection of the border ran out, the Tajik government took over the duties alone- saying it was capable of guarding its own frontiers
.
Uldashev Avaz, Drug Control Agency under the president of the Republic of Tajikistan, press officer said:
"Last year was very hard for us, because border control was split. The Russians were preparing to leave and the Tajiks had not fully arrived. This year is different, because the border now has one boss." He continued: "Drugs are big money, big money is tempting."
More then 100 tones of heroin passes through Tajikistan every year. It passes along to Russia and on to Western Europe, hidden in slippers, car bumpers, train cars and hair curlers. It arrives on the streets of Dushanbe in neat packages- even carrying the producer's stamp. This map of Afghanistan with an arrow pointing to Tajikistan is one maker's mark.Tajikistan's Drug Control Agency seized 3.5 tons of drugs, mostly opium and heroin this year. It's ended up in this laboratory and in one of these depositories. A kilogram of heroin costs 1 to 2 thousand us dollars in Afghanistan, the price doubles by the time it reaches Tajikistan-Afghanistan border, it can be sold for 50.000 on the black market in Moscow and 200.000 in Western Europe. Drug Control Agents say that this kilogram when seized on time can save up to 5000 human lives. Drug traffickers, looking for more demand, may offer free doses to potential users-trying to get them addicted. Ever since the government started an anti-drug campaign a few years ago, the official number of drug addicts in Tajikistan dropped to 7000. But it's is a transit country and widespread addiction is an under-reported problem. Border guard contractors may earn $12-$15 a month on their official salary. Tajik conscripts earn less then a dollar. Despite ongoing equipment supplies and personnel assistance, Tajik authorities say their border controls need an investment of over 100 million dollars- If they're to really cut down the drug trafficking throughout Tajikistan.
You can share this story on social media: