Drug-related evictions spark protests in Mexico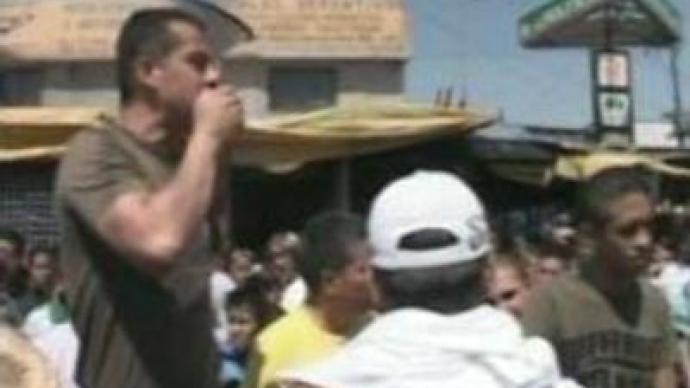 Hundreds of protesters have marched to the Mayor's headquarters in protest at being evicted from their homes in Mexico City. Officials have taken control of twin apartment buildings which they said were the heart of the capital's drug trade.
The eviction notices were issued on Wednesday, but the residents refused to leave even in exchange for compensation. Last year hundreds of pounds of marijuana and other drugs were confiscated in the district. It is also known for trading in counterfeit DVDs, designer clothing and watches. It has been the government's first attack on street dealers, after the President Felipe Calderon's order in December for thousands of troops to counter drug smuggling.
You can share this story on social media: