Draft resolution on Myanmar regime vetoed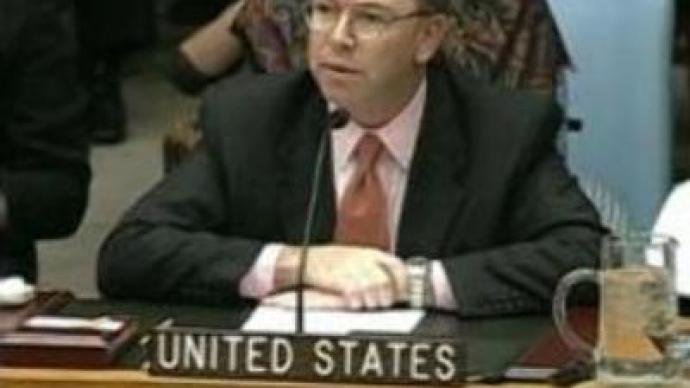 Russia and China has vetoed US draft resolution urging Myanmar's military junta to stop persecution of minority and opposition groups and release political prisoners.
The softened draft resolution introduced by the U.S. found support of only 9 out of the 15 council's members.Three said 'no' to the draft while Qatar, Indonesia and Congo Republic abstained.Alejandro Wolff, the acting US ambassador, expressed deep disappointment, acusing Myanmar's military regime of grave violation of human rights.China and Russia declared they did not deny abuses by Myanmar's junta, but stressed that the Security Council was not the proper place to discuss the issue.
"We voted against putting this matter on the agenda of the Security Council,"
said Vitaly Churkin, Russian ambassador to UN.
You can share this story on social media: