Dozens killed after three blasts in Baghdad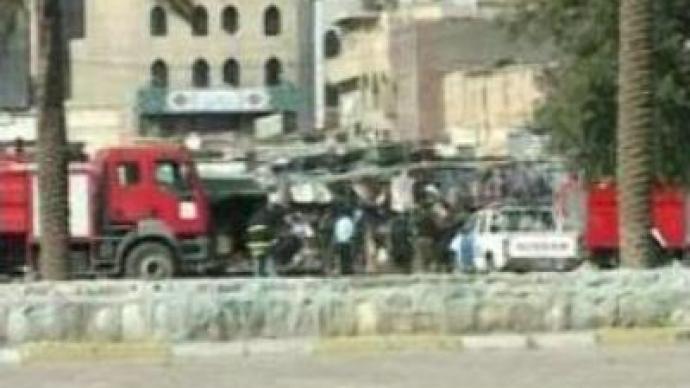 A new bomb attack in the Iraqi capital has killed 14 people and wounded more than 168. The explosion, which targeted a commercial district in a predominantly Shia area, followed two more blasts earlier this day.
Then two bombs exploded almost simultaneously in central Baghdad killing at least 88 people and wounding more than 150, according to reports from Associated Press news agency.
The first blast occurred shortly after midday when a bag was left in a stall selling DVDs and clothes. It was followed almost immediately by a bomb in a parked car. Police say the explosions came hours after gunmen killed a female teacher on her way to work in a mainly Sunni area in western Baghdad.
You can share this story on social media: