Dozens of Georgian pilgrims seek asylum in Israel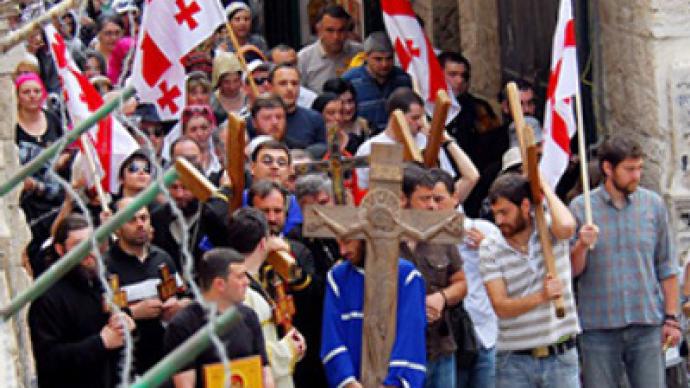 A group of Georgians have asked for political asylum in Israel after arriving in the country as pilgrims.
According to Interfax news agency, the 45 people came to Israel for Easter. However, instead of visiting numerous holy sites in Jerusalem, they turned to the country's immigration service and asked for political asylum.
The group is probably the largest composition of people in Israeli history to collectively seek asylum, says newspaper Yedioth Ahronoth. The newspaper gives their number as 50 and says that they are apparently wealthy, since they could afford to rent a luxury hotel for their stay.
Now Israeli authorities have three months to consider the Georgians' request. The people will have to prove their claim that their lives would be in danger in their home country.
You can share this story on social media: