Dozens dead and wounded in Iraq bomb attacks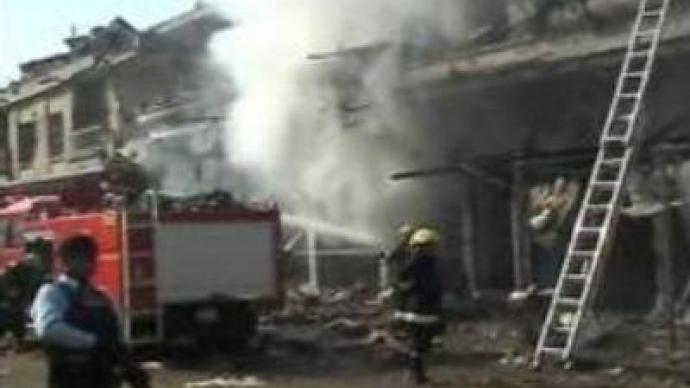 Dozens of people are dead or injured after more suicide attacks in Iraq, as a group of U.S. senators announced agreement on a resolution opposing President Bush's strategy of sending more American troops.
Seventeen people were killed and 33 wounded as the suicide car bomb hit a crowded market in the northern Shiite district of Sadr City in Baghdad.In Kirkuk, a car bomb killed 7 people and left 25 wounded. The blasts came a day after 70 university students were killed in the deadliest attack against civilians in the country in months.The latest attacks appear to be a renewed campaign of Sunni insurgent violence against Shiites.A group of leading U.S. Senators have agreed on a resolution opposing President George W Bush's plan to send more than 20,000 additional troops to Iraq.Former U.S. Secretary of State, Madeleine Albright, told a House Committee hearing in Washington that sending more soldiers to the region is a mistake.The resolution may be non binding, but it puts the Senate on record as saying that American commitment in Iraq should only be sustained with popular support of the American people and the Congress.
You can share this story on social media: