Downs syndrome theatre group performs in Moscow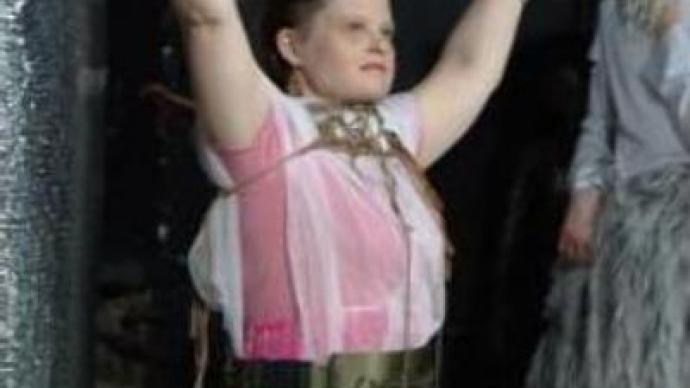 Downs Syndrome is a genetic disorder. Around one child in 900 is born with Downs. Moscow's 'Theatre of the Simple Hearted' with a cast of the disabled actors, is one of the most unusual theatre companies in the world.
The theatre is helping to educate people, challenge prejudice and above all – it entertains. It was founded 8 years ago by its director, Igor Neupokoev. At the time it was a radical idea. For much of the last century sufferers were commonly thought to have little chance for active, fulfilling lives.But attitudes are changing, and nowhere faster than in Moscow.Recently, the theatre opened with a new premiere.
"People arrive with one idea. But I know within 10 minutes we can change it. They start to follow what we are doing and see the characters. They follow the play, not the actors,"
says Igor Neupokoev, Director.
The disabled actors now lead a life few would have thought possible with their condition.
"When my son is there on stage and I see him bringing down the house I feel tears in my eyes. I also tell the others: You know, that is my son over there. I am really happy when unknown people come over and thank us for the performance. They praise the actors and say they have talent, and that is true"
, says Saima Makarova, mother of one of the actors.
You can share this story on social media: