Double-decker graves – the new symbol of London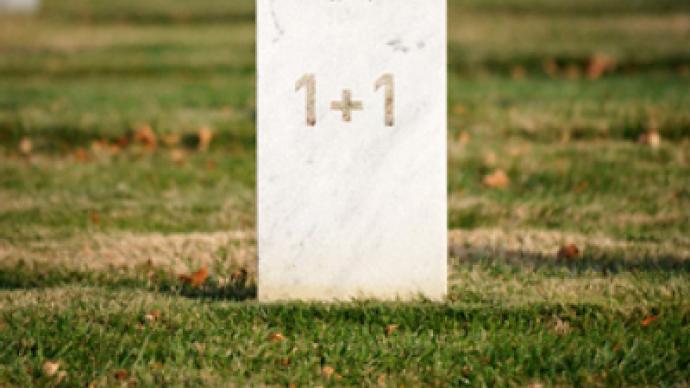 London is now starting to put into practice the much talked about plan for the recycling of graves. Human remains are to be exhumed and reburied deeper in the ground to make space for a second burial on top.
The British Government has come up with the idea of two-tiered graves, which will solve the existing burial crisis. Burial grounds in Britain such as The City of London Cemetery are running out of room, and due to over-population the problem is only getting worse.
A government survey carried out a year ago predicted that cemeteries throughout England and Wales will be full in roughly thirty years. In London the problem is reported to be three times greater than anywhere else in the country. Several parts of the city have already run out of burial space, while other areas will fill up in less than 10 years.
Cremation, as an alternative burial option, cannot solve the problem of shortage of space. Although over 70% of Londoners are cremated, roughly 10,000 people a year are still buried. Muslims, Jews, Buddhists and Greek and Russian Orthodox Christians strongly prefer burial over cremation, as do people with Italian, Greek and Turkish roots.
Since the issue of the London Local Authorities Act 2007, councils have received permission to disturb graves older than 75 years with the consent of any relatives. If a grave hasn't been used for more than seventy five years, and no other family has been buried there, the cemetery tries to contact the last owner through the last known address by putting signs on the grave and by putting adverts in local newspapers.
Legally this should be done for two months, although cemeteries have left it for up to two years so that families have a chance to give their consent. If the cemetery authority is not contacted by any of the relatives of the deceased, remains will be exhumed and re-interred at a deeper level in a smaller container or casket. A new coffin can then be lowered into the original space.
Regarding the headstone, a second inscription would be added to the original. In cases where the existing headstone is damaged, only the newer inhabitant would be recorded. Before doing so, however, the cemetery needs to get permission from the church.
Anna Smolska for RT
You can share this story on social media: