Kim Dotcom steps down as Mega director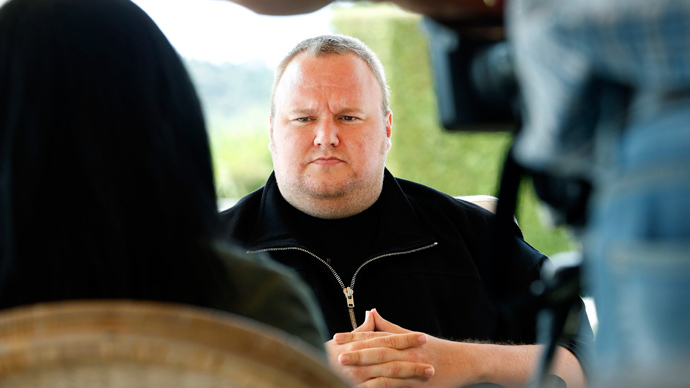 Internet tycoon Kim Dotcom announced his resignation from his new Mega data storage project to concentrate on fighting extradition to the US and launching New Zealand's political party.
Dotcom confirmed Thursday that he resigned as a director of Mega at an August 29 board meeting. "Mega is in excellent hands," he tweeted. "I resigned as managing director to focus on my copyright case and a new political party."
The 39-year-old confirmed that he plans to launch a web-based music service called Megabox. Dotcom is currently free on bail in New Zealand and awaiting his extradition hearing, which is expected to take place in April 2014.
Just a few days ago, Dotcom announced that he plans to launch a New Zealand political party to run an election campaign next year. He said that he has created a draft political program and is now looking for potential candidates willing to join him. The new organization does not yet have a name.
Under New Zealand's proportional voting system, the internet mogul needs to secure five percent of the vote to win representation in parliament. Once elected, Dotcom has promised to get New Zealanders a new submarine cable, fair internet pricing, and no more data caps.
Kim cannot be elected into parliament directly because he is a German national - so he instead plans to serve as the party's president. 
The party is to be launched on January 20, 2014 - the second anniversary of an armed police raid on Dotcom's Auckland mansion, after which he was charged with online piracy in connection with his file sharing site Megaupload.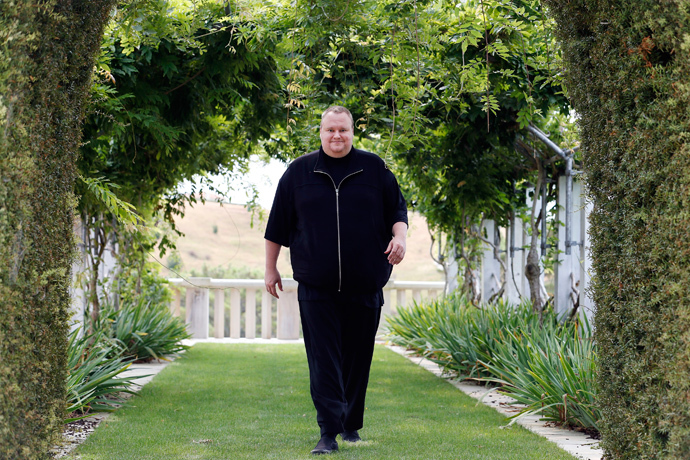 The Mega project was launched in January, one year after US authorities shut down Megaupload as part of an investigation into online piracy.
The FBI claims that Dotcom caused over US$500 million worth of damages to the entertainment industry and personally profited to the tune of $175 million from distributing copyrighted material.
The US wants Dotcom extradited on charges of copyright infringement, racketeering, and money laundering. Dotcom refutes the allegations, saying that Megaupload only offered online storage, not file-sharing.
The extradition case has thus far cost Dotcom at least US$50 million.
Dotcom has won a series of legal victories against US prosecutors relating to the case. New Zealand's High Court ruled that the police raid on his house was illegal, as was the seizure of hard drives that were later cloned and illegally taken from New Zealand to the US by the FBI.
You can share this story on social media: