The doggy bag dilemma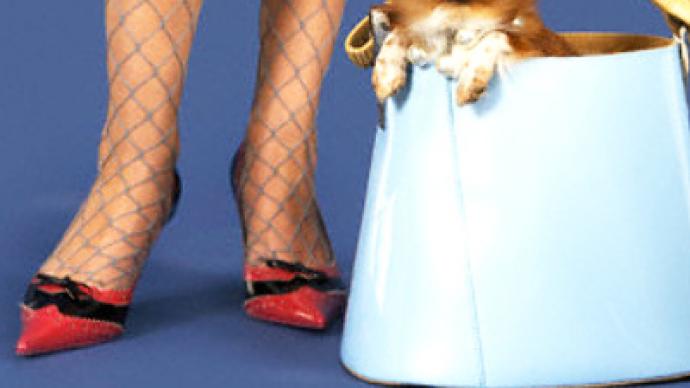 "Scandalous food waste" is resulting in some disputed prevention schemes, with the latest being a celeb-driven bid to bring the UK in line with the US and popularize doggy bags.
Still smarting from embarrassment, Rebecca Hargrave recalls hiding behind her napkin whilst her Nana shamelessly asked for a "doggy bag" every time they visited a restaurant. But the "tight" and "stingy" stigma behind those who request to take home their leftovers may be being replaced by approval for its ecological astuteness.
In a bid to diminish the excessive amount of food wasted in Britain each year, several leading chefs are appealing both to the public to routinely ask for a bag for anything uneaten, and to restaurants to offer them readily. In a campaign to cut down the "20 million tons of food waste in Britain each year", celebrity chef Hugh Fearnley-Whittingstall is encouraging people to shake off inhibitions regarding asking waiters for containers to take home their unfinished meals. Mr Fearnley-Whittingstall commented in The Telegraph:
"I'm a huge fan of doggy bags. I love them. They make perfect sense and no one should feel any embarrassment at asking for one. We are thrilled to give customers in our restaurant a doggy bag."
Other top cooks agree that customers' requests to "bag up" their waste are a privilege and are supporting Fearnley-Whittingstall's pitch to encourage more widespread use of such services in Britain. Michel Roux, head chef at Le Gavroche, a two-star Michelin restaurant in London, admits to "dressing-up" boxes as a means of convincing customers to take any leftovers home and removing the "pauper" depiction of those who "dare" to ask. Mr Roux told The Telegraph that for the customers who request – on average about one a day – their leftover meal is always handed to them in a Gavroche-branded cardboard cake box. Mr Roux said any customers who asked had their leftovers placed in a Gavroche-branded cardboard cake box.
"So it looks like they are taking out a little going-away treat. My father (the celebrated chef Albert Roux) is one of the biggest users of doggy bags there is. He always takes one," said the highly-acclaimed chef.
This month the up-market supermarket chain Waitrose launched a similar campaign in their monthly magazine, designed to encourage restaurants to offer bags for any uneaten food to customers. The editor of the magazine, William Sitwell told The Telegraph:
"The amount of waste restaurants generate is appalling, but diners need to get over their embarrassment, and restaurants need to encourage their waiters to offer it."
Persuading people to use doggy bags is not the only initiative introduced this year in the UK aimed at, according to the Government's environmental pressure group WRAP (Waste and Resources Action Program), "reducing the 3 million tons worth of waste generated by restaurants in Britain each year." In January this year, a scheme which was funded by WRAP, saw Government officials visiting households across the country to give people advice on recycling leftover food. The pilot scheme, which came under criticism for "excessive government nannying", was part of WRAP's "Love Food Hate Waste" campaign. According to the environmental group, food waste causes significant amounts of damage to the environment, and cutting down this waste could reduce the amount of carbon dioxide emitted into the atmosphere by 18 million tons, which would equate to taking one in five cars off the road. Part of the reasoning behind WRAP's campaign, which back in January had already cost British taxpayers four million pounds, is that the accumulation of the millions of tons worth of food waste in Britain can easily be avoided by correctly re-using leftovers.
In the United States, despite restaurants regularly "bagging up" leftover food, with no embarrassment between consumers and waiters whatsoever, a huge amount of food is wasted every year. A study carried out several years ago by the University of Arizona and reported on foodproductiondaily.com, revealed that almost half the food in the US goes to waste.
In light of this statistic, those who condemn the "doggy bag revolution" intensify their argument that "containers for leftovers" are not the answer, as even in America where nobody raises an eyebrow at the mention of doggy bags, food waste is excessively high. Jonathon Card is of the opinion that smaller portions are the solution. He wrote on The Telegraph's website:
"Doggy bags aren't the answer. The answer is surely to have proper portion sizes. Through proper portioning, less will be purchased, less will be cooked [and] less will be wasted."
Rebecca Hargrave believes her "unease of doggy bags" has been ingrained too deeply by her Nana's insistence of leaving with a plastic bag often containing a "morsel of food", ever to be overcome, especially not by a couple of celebrity chefs. Miss Hargrave said:
"The British will never loose their inhibitions regarding asking for a doggy bag the way Americans do. It is not in our nature. Except of course if you are my Nana!"
And it is the "nannying of society" that many people object to, whether it is door-to-door Government officials offering advice on home freezing, or celebrity cooks telling us to "take home that doggy bag". If the country wants to stand a chance in cutting out food waste and thereby reducing carbon emissions, perhaps a little less "nannying" and a more libertarian approach is needed.
Gabrielle Pickard for RT
You can share this story on social media: