Dog translator project raises funds to put pet's thoughts into English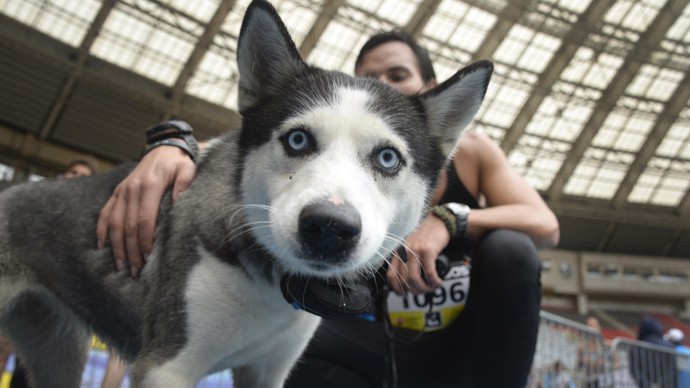 A group of Scandinavian boffins have gathered enough money through crowdfunding to try and bridge the gap between animals and humans by producing a gadget that can translate what a dog is thinking into plain English.
They claim that a new invention from Sweden, No More Woof, will be able to translate a dog's thoughts into words.
A headset will be strapped to the animal's head. The device will read EEG signals from the dog's brain and software will then attempt to translate those thoughts into English.
The gadget will use a small Raspberry Pi computer to make the translations. It is the brainchild of the Nordic Society for Invention and Discovery; the firm has also invented a rocking chair which can charge an iPad and a hover lamp that can shadow you from room to room.
But No More Woof keeps the distillation of your pet's thoughts simple. The idea that it literally 'translates your dog's thoughts' is a little short of the truth. In fact the software aims to translate rather simple thought processes like "I am tired" or "I am hungry", something that dogs have been able to communicate to their owners since they first became domesticated.
However if you are worried that you and your dog are not communicating properly No More Woof is on sale from April 2014 for $600 and will also be available in Spanish, French and Mandarin. But its makers do warn you that they are Scandinavian so don't expect completely perfect English.
The project was developed on a shoe string, which was largely raised from donations. They have already managed to raise $16,000, way beyond their initial target of $10,000.
The inventors say they deliberately set the amount they needed to get the project off the ground as low so as not to get people's hopes up. They stress that this is still very much a work in progress and in no way will be mass produced.
They admit that their project is still in its infancy and that it needs a lot of support and development.
You can share this story on social media: