Dog meat seller curbed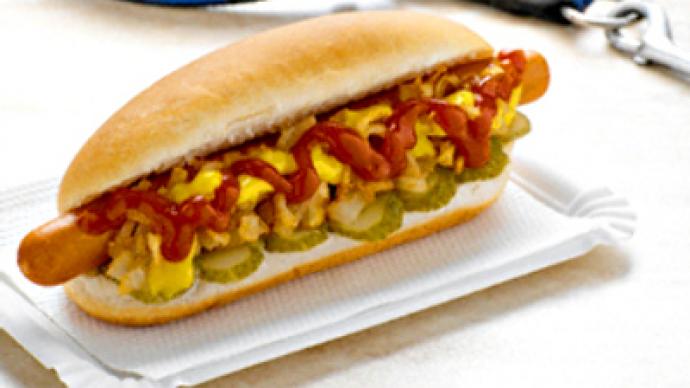 A dealer who for years has sold dog meat to Moscow restaurants was captured in the town of Oryol in Western Russia.
Police officers were shocked when they discovered dressed sides of some fifteen dogs in a car during a routine check on its way to Moscow.
The driver, a 37-year-old entrepreneur from Kursk, claimed that the meat was mutton destined for Moscow restaurants. However, an analysis showed that the 'mutton' was, in fact, dog meat.
Afterwards the driver said he had been delivering this kind of meat to Moscow for years.
Back in March, agriculture inspectors found suspicious sides of meat in a bus heading from Kursk to Moscow. Analysis at that time proved that the confiscated meat was from dogs.
"Police were able to bring a charge of abusive handling of animals. But we were never able to find those responsible for the crime. The bus driver was simply approached at the station and asked to deliver the meat. But this time the suspect was captured red-handed," said Anatoly Gaevsky, chief agriculture inspector for the Oryol and Kursk regions.
Ecologists say some fifty restaurants in Russia's capital serve items prepared from dog meat. And this number includes not only establishments with Korean cuisine. Some have up to seven dishes with dog meat.
Ten restaurants offer dog meat dishes on their menus. However, more often cheap dog meat is substituted for more expensive mutton or pork.
You can share this story on social media: