Chechen terrorist promises Russia "blood and tears"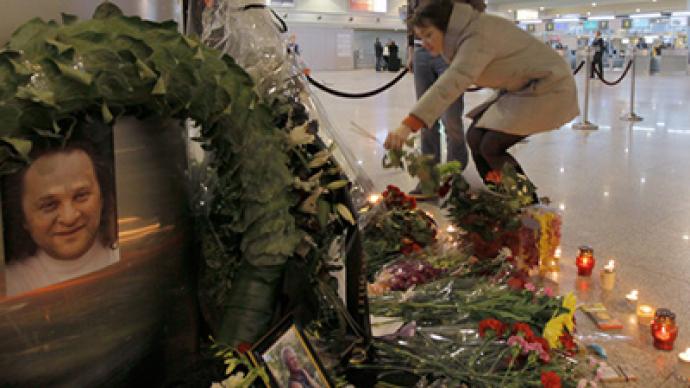 Russia's most wanted terrorist, Doku Umarov, has posted a video message on the web hinting that he was the mastermind behind January's bombing at Moscow's Domodedovo Airport.
The terror attack killed 36 people and injured more than 180.In the video, Umarov warned of more terrorist acts to follow, promising Russia "a year of blood and tears."It seems the video, released two weeks after the airport bombing, may have been filmed before the attack as there are two men standing behind Umarov – allegedly suicide bombers. Investigators believe that one of the two could be the man who blew himself up at Domodedovo Airport on January 24. That is one of the reasons why many see Umarov's video as a claim of responsibility for the airport attack. Doku Umarov has made similar videos before. He has claimed responsibility for organizing other terrorist attacks including the Moscow Metro blasts last March, which claimed 39 lives.There has not been any official reaction to the video as yet. Previously, President Dmitry Medvedev warned against calling the case solved, during a meeting with the head of the investigative committee Aleksandr Bortnikov and the head of the Russian security service, the FSB,  Aleksandr Basrtrykin. Both agencies reported to the president that the suicide bomber has been identified. They believe him to be a 20 year old man originally from the North Caucasus. They also said they may have identified the mastermind of the airport attack. Others who are believed to be linked to the terror attack have been detained.
You can share this story on social media: