Distributors cancel Japanese releases of disaster movies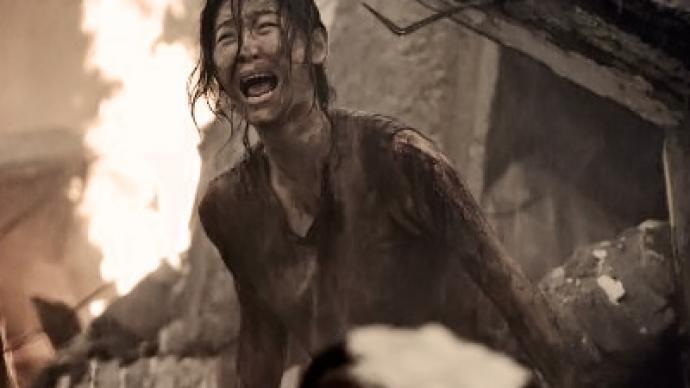 Mourning the victims of the devastating tsunami that turned Japan's Northeastern coast into ruins, Chinese and American film producers have decided to postpone the long-awaited releases of their hit drama movies.
Film distributor Shochiku announced that it is postponing the release of Aftershock, the Chinese drama based on the consequences of the 1976 Tangshan earthquake which took the lives of 250,000 people. The huge-budget "Aftershock" was to be released on March 26. "We are doing this in view of the devastation caused by the earthquake and out of consideration for the victims and their families," Shochiku explained in a statement.While Chinese Premier Wen Jiabao sent a rescue team and relief supplies to its Asian neighbor, Shochiku promised to use the money raised from the picture to help the disaster's victims. Last year, Aftershock made around $100 million in China, becoming the highest-grossing homemade hit of all time.In a similar gesture, Warner Japan cancelled the release of Clint Eastwood's "Hereafter", depicting the 2004 tsunami that devastated countries in the Pacific region. The film was launched on February 19 and was still in the Box Office top ten last week, Variety reports. Warner also postponed the release of the Anthony Hopkins horror film "The Rite" scheduled for March 19. "We have decided that the content of film is not appropriate, given Japan's current situation," the distributor wrote. Finally, Toei Animation joined its colleagues by cutting a tsunami scene from its new cartoon "Pretty Cure All Stars DX3", to be released on March 19.
You can share this story on social media: