Discovery heads home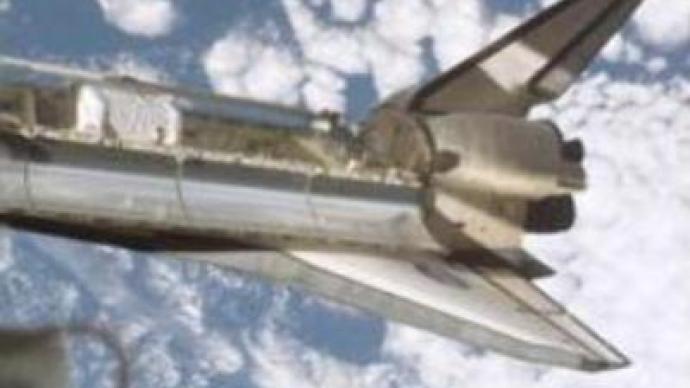 The crew of the Space Shuttle Discovery has successfully completed all its work onboard the International Space Station. NASA had to extend the mission by a day in order to finish the job.
The fourth and final spacewalk by the Discovery crew saw the completion of one of the most pressing tasks facing the astronauts. A jammed solar energy panel on the ISS needed to be folded away, and the seemingly simple job took astronauts, Robert Curbeam and Christer Fuglesang, more than five hours.The fourth spacewalk was unplanned, as NASA had hoped the crew would complete all tasks in three trips. It was the job NASA had been most worried about – rewiring the station's power grid – that went off glitch-free, while folding away the jammed solar panel proved to be tricky.Ground control teams then voted to postpone Discovery's landing time, thus extending the mission to 13 days for the crew, and allowing another attempt at storing the solar wing.And as if stepping out into space wasn't enough of a feat, Robert Curbeam set the record for the most spacewalks performed by a single crew member on a mission.Now on the home stretch of its 13-day mission, Discovery will head home with Space Station resident Thomas Reiter, leaving behind his replacement, shuttle crew member Sunita Williams.The shuttle is expected to return to Earth on Friday. NASA estimates another 13 missions are needed to complete all of the work on the ISS before Discovery retires in 2010.
You can share this story on social media: