20+ die after vessel overturns in Atlantic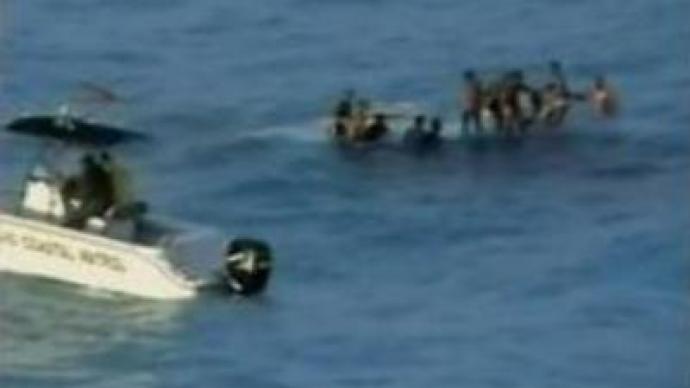 At least 20 people died after a boat, carrying Haitian migrants, capsized off the Turks & Caicos Islands in the Atlantic Ocean. Rescuers are still searching for more than 60 missing people less than a kilometre from shore.
Authorities say the boat was carrying around 160 people and that almost half of them were rescued. They also say some of the rescued people had been attacked by sharks.It's still not clear whether the vessel was being towed to the Turks and Caicos or was heading to the United States.
You can share this story on social media: