Did mercenaries help Georgia?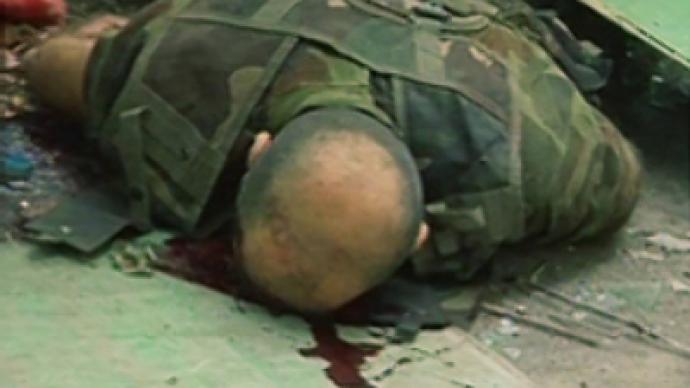 The president of South Ossetia claims mercenaries took part in Georgia's offensive against the breakaway republic, according to Russia's RIA news agency. Eduard Kokoity says Ukrainians, people from the Baltics as well as nationals from other countries wer
Kokoity said: "After the fighting in the city we found several bodies of citizens of the Baltic states and Ukraine. Later on I was informed that the bodies of several black men were found at the scene of a battle near school number 12".
He also said some corpses had narrow eyes, typical of people of Asian origin.
South Ossetian officials say more than 2,000 of their civilians were killed in the attack. Georgia disputes this figure.
The Russian envoy in South Ossetia, Dmitry Medoyev, says the scene in Tskhinvali is horrific.
"The town looks like Stalingrad during WW2, with fallen trees, power lines, burnt Georgian tanks all over the streets. The dead bodies of Georgian soldiers are lying everywhere," Medoyev said.
He also confirmed the South Ossetian President's claim that foreign mercenaries took part in the onslaught.
"In yesterday's attack, the advancing tanks were supposedly crewed by Ukrainians. Two unidentified bodies found today are said to have black skin. Possibly they are Americans but we can't say for sure yet. We will be able to publish the official conclusions after carrying out special tests," Medoyev said.
You can share this story on social media: