Tax not the reason Depardieu left 'sad' France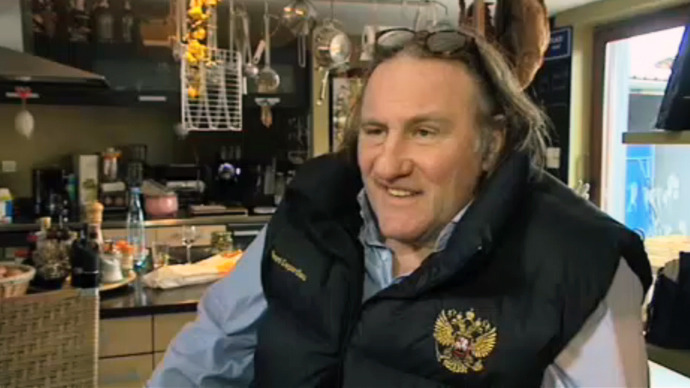 Sitting in his Belgian home wearing Russia's two-headed eagle patch, French actor Gerard Depardieu has lashed out against France calling it a "sad" place. The actor told local TV the tax row was not the reason he decided to abandon France.
"France is sad and I think the French are fed up," Depardieu said in an interview with local Belgian television channel Notele. "The lack of conviction... It seems that the government doesn't know how to do its job."

In regards to his acceptance of President Vladimir Putin's offer of Russian citizenship and a new passport in 2012 and him also setting up a home in Belgium, the actor has denied all the rumors that it was done in order to avoid paying taxes in France. Although, he still called Hollande's fiscal policy "a bit over the top," adding that in Belgium he pays 50 per cent tax.

The 63-year-old star decided to move to the small Belgian town of Nechin on the border with France at about the time when Hollande's Socialist government was gearing up to impose 75 percent tax on incomes over one million euros.

Facing harsh criticism and accusations of tax evasion over the move, Depardieu renounced his French citizenship.

"I'm still a Frenchman, and I love the French," Depardieu said. "My heart aches for them, because they ended up in such a difficult situation."

He was not in Belgium "to make money," in fact the deliciousness of local meat and close proximity of Nechin to Paris's Charles de Gaulle airport were the reasons that tempted him away from France, the actor said.

But sitting in front of the camera in a Russian tank top with a double-headed eagle, Depardieu added "I am also a citizen of Russia," smiling and pointing to the golden eagle badge on his chest.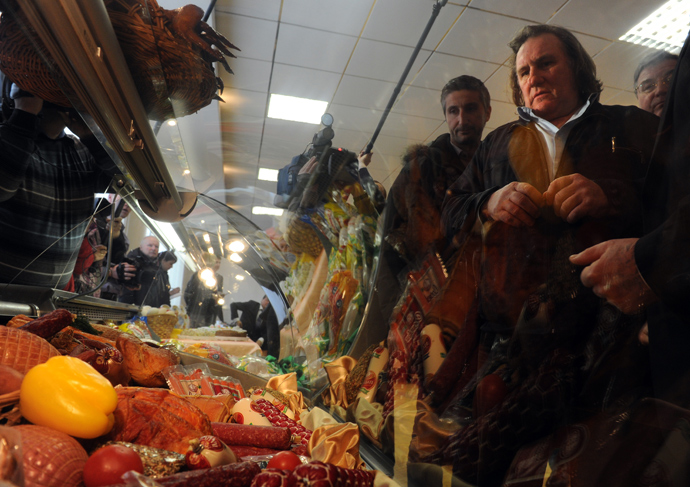 The actor also shared his future movie career plans in Russia and Chechnya assuring the audience that "Chechnya is not a dictatorship. Kadyrov has problems in the form of local Taliban, and he tries to defend."
Depardieu visited Chechnya late February, where he was met by the republic's head Ramzan Kadyrov, who granted the actor the status of "Chechen's honorable resident."
Depardieu officially became a Russian citizen back in January, receiving his passport during a short meeting with President Putin.
Meanwhile, having returned to Belgium, the actor is contemplating setting up a restaurant in Nechin where he can spend time with his local friends.
You can share this story on social media: