December talks won't solve shield row – Lavrov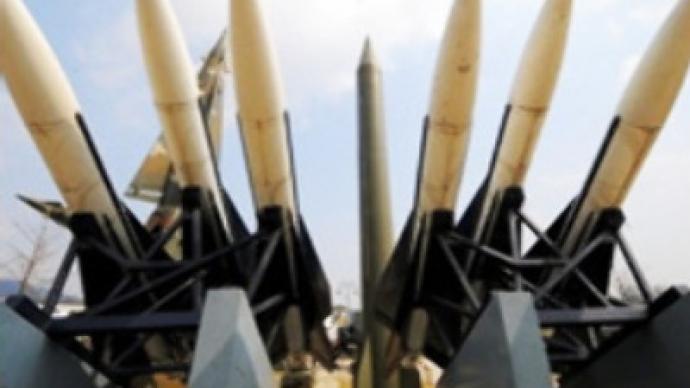 Foreign Minister Sergey Lavrov says there's very little hope that Moscow and Washington will reach a final agreement on U.S. plans for an anti-missile shield in Eastern Europe at talks planned for later this year.
Lavrov said: "the essence of the problem is that we are unlikely to finally dot all the i's in December".
He admitted however that progress on the issue could be made through "holding frank conversations and sticking to earlier agreements."
The Russian FM also commented on the possible replacement of U.S. top negotiator, Under Secretary of State John Rood, saying: "if for some reason we see a reshuffling of personnel, I do not think this will have any impact on our position".

The deployment of an ant-missile shield in Eastern Europe, which would consist of ten interceptor missiles in Poland and a radar base in the Czech Republic, was one of the main priorities for the Bush administration, but it's not clear weather the new president, Barack Obama, will carry on pushing the issue.
After Obama's U.S. election victory, his foreign policy adviser, Dennis McDonough, said the president-elect was "not committed" to the missile shield, and would only continue with the project if its effectiveness was proven.
But the Pentagon's missile defense chief, Trey Obering, claimed preliminary tests have shown that the anti-missile defense system is "workable" and capable of shooting down ballistic missiles.
Washington has said the bases are necessary in order to counter possible strikes from "rogue" states like Iran. Russia strongly opposed the U.S. plans saying they pose a threat to its national security.

Russian President Dmitry Medvedev earlier threatened to put Iskander-M short-range missiles in Kaliningrad, which borders NATO members Poland and Lithuania, in response to any deployment of a U.S. missile defense system.
But he stressed that Russia would "reconsider this response if the new U.S. administration is ready to once again review and analyze all the consequences of its decisions to deploy the missiles and radar facilities".
The Russian President also said that Obama could change Washington's position over the shield. He suggested that the incoming U.S. administration's failure to establish a clear position on missile defense shows they are "thinking about this. They don't have a once-and-for-always prepared template for solving this problem," Medvedev said.
In an upbeat assessment, he said "dialogue is possible. A change of position is possible".
In early November Washington provided new proposals to ease Russia's concerns over the planned European missile shield. These included confidence-building steps, such as allowing Russian monitors access to missile defense facilities in Poland and the Czech Republic.

Russia rejected the proposals as "insufficient", insisting that the U.S. abandon its missile shield plans in Europe altogether.
You can share this story on social media: