Death toll rises in Baghdad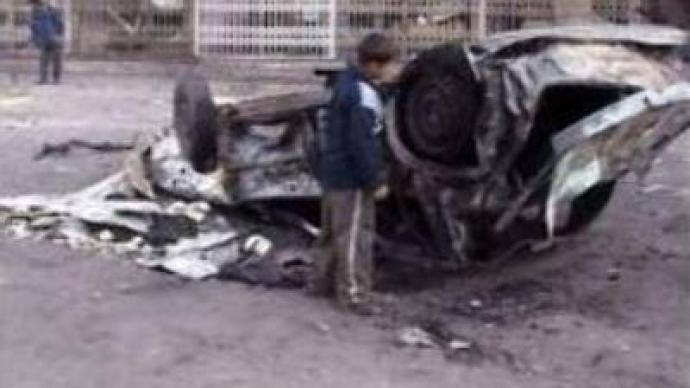 Now, 71 people are reported to have been killed when a suicide bomber exploded a car-bomb in a poor mainly Shia area in the centre of Iraq's capital. More than two hundred have been injured.
"There was a truck there and the driver was asking for labourers,"
recalls Ali Hussein, a witness of the tragedy.
"He collected people who were innocent and in need of money, and thought the government would help them. Then he exploded the truck. There were more than 100 victims and more than 50 injured".
Scores of Iraqis gather daily in Tayaran Square, drawn by the desperate need for money, hoping to be hired for work. This time they were lured to their deaths. The suicide bombing comes on the day the U.S. president reviews his highly unpopular policy in Iraq. The United Nations estimates the current death rate among Iraqi civilians at 100 a day across the capital. The latest attack has been blamed on Sunni militants. It is seen as revenge against the Shia death squads which are thought responsible for hundreds of recent abductions and executions.
You can share this story on social media: