Deadly storm moves east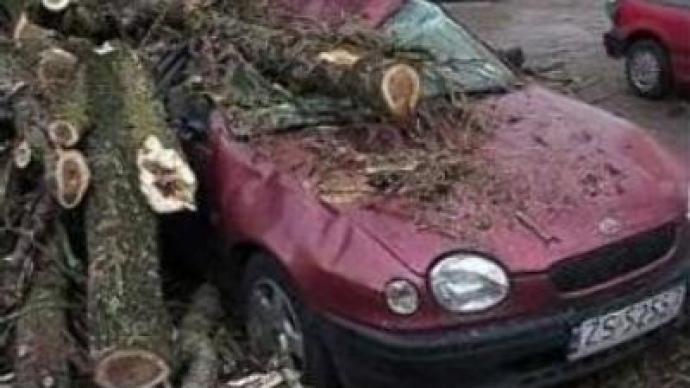 At least 46 people die after a massive storm, the worst in five year, batters Northern Europe. It is now heading towards Russia and Ukraine, where warning are already in place.
Meteorologists say Cyril is the worst storm in five years, with winds hitting up to 200 kilometres per hour. The death toll was the highest since 1999, when over 120 people were killed in avalanches.Having left serious damage across northern Europe, high-speed winds tore into Poland and the Czech Republic and now heading further to the east. A warning has been issued in Russia's westernmost city of Kaliningrad.A pipeline that carries Russian oil to the European Union via Ukraine had to be temporarily shut down.
You can share this story on social media: