Deadly blast rocks Syrian capital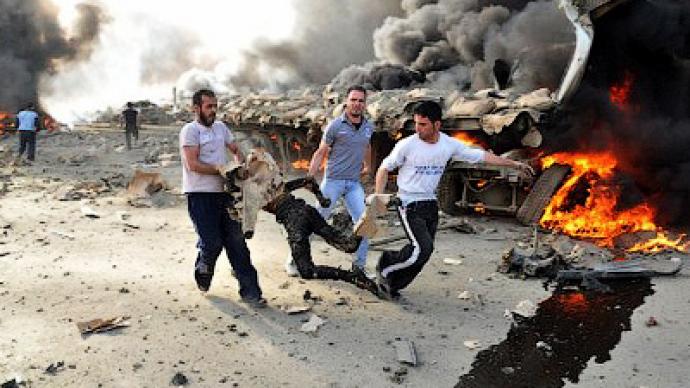 An explosion in a restaurant in the Syrian capital has killed five people, Syrian state media report. The blast struck the Qaboun district of Damascus and has been branded a "terrorist" attack.
The Assad government uses this term when referring to members of Syrian opposition groups.The neighborhood has been the site of several protests demanding the ouster of Syrian president Bashar al-Assad.The UK-based rights group the Syrian Observatory for Human Rights said the bomb went off just after midnight, but gave no information as to who was behind the attack.The blast is the latest in a series of explosions that have rocked the embattled country over the last couple of weeks. On Saturday a suicide bomb ripped through the parking lot of a security compound in the eastern city of Deir el-Zour, killing nine people and injuring 100. The Assad government said the boms blasts were also orchestrated by terrorists.Twin suicide bomb attacks struck Damascus on May 10, claiming 55 lives and injuring hundreds. UN Secretary General Ban Ki-moon condemned the violence, saying he believed Al Qaeda must be behind the blasts.Uprisings against President Assad begun fourteen months ago and have become increasingly militarized and violent over the past months, in spite of the ceasefire imposed by the UN.UN monitors are currently stationed in the country to oversee a joint Arab League-UN brokered peace plan.
You can share this story on social media: