Deadly Epidemic Breaches Borders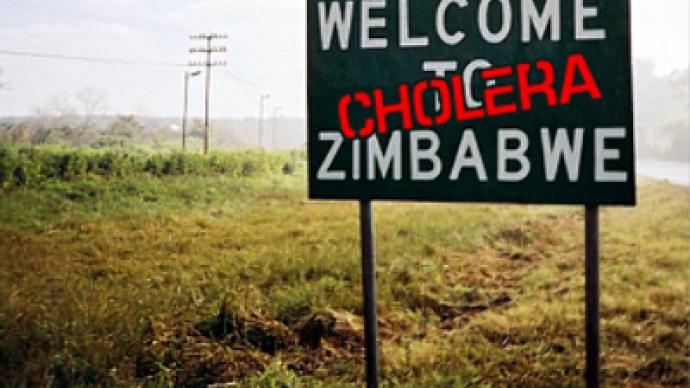 Mix 8 teaspoons of sugar and half a teaspoon of salt with 1 litre of water and seek medical attention immediately. This is what South Africa's Department of Health Website advises for suspected cholera patients.
Zimbabwe's cholera epidemic, one of the largest ever recorded according to the World Health Organization (WHO), has breached the border and forced South Africa to be the second most affected country in the region.
In response to the rampant spread of cholera and the dire need for the disease to be treated quickly, Médecins Sans Frontières (MSF) in South Africa announced in December that it was shifting its focus from providing basic medical care to prioritising cholera.
Despite MSF's redirected focus, the formation of a Provincial Outbreak Response Team that meets daily, the National Outbreak Response team that meets weekly or the Cholera Treatment Centers managed by the Department of Health – 1,343 new cases of cholera were reported during the 14 days between January 23 and February 5th, according to a Regional Update.
Of the 6,000 cases and 44 deaths reported in South Africa since November, 96% have been in Limpopo and Mpumalanga – areas with limited access to safe water, inadequate sanitation and limited shelter.
Limpopo presents South Africa's greatest challenges since it shares a border with Zimbabwe. Modest figures estimate that hundreds of Zimbabweans were fleeing across that border before the cholera outbreak. Now, those numbers have swelled to thousands, according to Rachel Cohen, MSF Head of Mission in South Africa. Among them are swarms of people importing the contagious disease.
The 231 cases and 3 deaths in Guateng, an inner province, shows cholera is not restricting itself to any borders within South Africa either. If not controlled, the disease could spread throughout the country as it did in Zimbabwe.
A Lethal Virus Easily Cured
"Cholera deaths can be easily prevented by rapid treatment. Most people can be cured if you give them oral rehydration salts to replace lost fluids, though more severe cases require intravenous fluids," according to MSF.
If cholera victims are not immediately treated the disease can quickly claim their lives. In severe cases, cholera can kill within hours.
"When you are infected with cholera, you lose up to 20 litres of fluid per day through vomit and extremely watery diarrhea. That's the reason you die of the disease within in two days," wrote MSF Communications Advisor Yasmin Rabiyan. "It dries you out."
A Dreary Outlook
In December, Zimbabwean President Robert Mugabe made the delusional announcement that his country's doctors assisted by others had arrested cholera. "So now that there is no cholera, there is no cause for war," he said, elaborating on a belief that certain world leaders were planning to use cholera as an excuse to invade Zimbabwe.
In spite of Mugabe's claims the WHO says that the epidemic is still "far from being brought under control." The number of cases has already surpassed the "worst case scenario" figure of 60,000. Deaths attributed to the outbreak have already surpassed 3,500.
Heavy rains and the associated floods threaten to exacerbate the problems that Zimbabwe and South Africa are faced with. Furthermore, Zimbabwe has the world's worst economy, and a thread-bare healthcare system. The majority of the population survives on food aid and, according to OCHR, many Cholera Treatment Centers lack food, medicine, equipment and staff.
Bad news in Zimbabwe has meant bad news in South Africa for quite some time now, as many Zimbabweans see their only hope is to drag their problems across the border. Unfortunately, this cholera epidemic is not likely to be an exception.
The OCHR's Regional Update states that for planning purposes, authorities are now looking at a "most likely scenario" of 92,000 cases. The number of deaths has not been predicted.
Michelle Smith for RT
You can share this story on social media: