11 dead from blasts in Afghanistan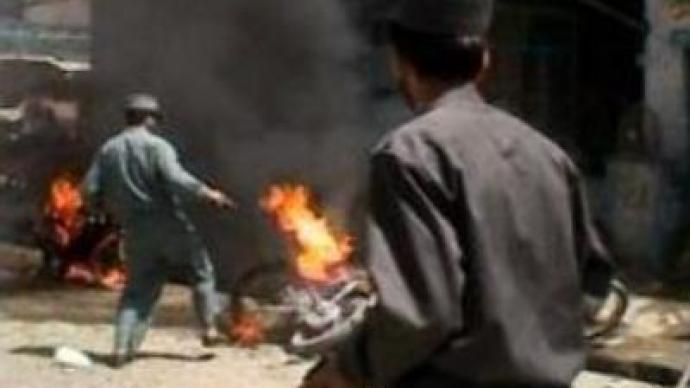 In Afghanistan, eleven people have been killed and dozens injured in three bomb attacks in the East of the country. The latest incident was a roadside bomb blast in the city of Mehtar Lam killing four people travelling in an Afghan military vehicle.
Earlier a suicide bomber blew himself up at a market in the city of Khost, killing six civilians and injuring forty others. Acting on a tip, police tried to stop a suspicious looking man. He detonated his explosives after police gave chase and opened fire.A third bomb targeted a shop in the same city, killing a shopkeeper and injuring eight others.
You can share this story on social media: