Davos hosts World Economic Forum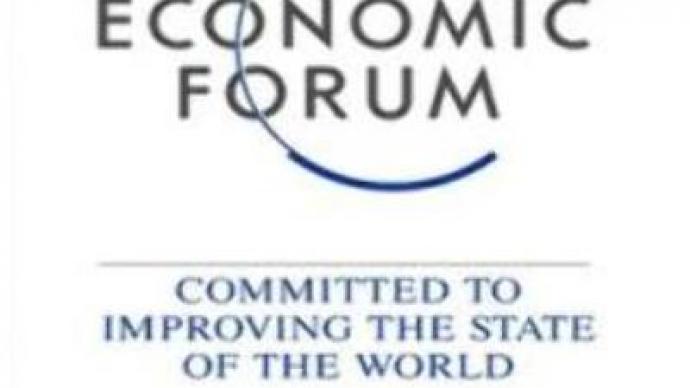 Some of the world's most powerful businessmen and politicians are gathering in the Swiss ski resort of Davos for the annual five-day World Economic Forum which starts on Thursday. The theme this year is "Shaping the Global Agenda".
Political leaders, captains of business and representatives of some non-governmental organisations gather annually in Davos. The key issue this year is "The Shifting Power Equation". The Forum's agenda includes such issues as climate change, terrorist threat, situation in the Middle East and in North Korea, technical innovations and many others. This year business participation in Davos is quite considerable. Out of about 2,500 delegates nearly 800 are CEOs and heads of the world's leading companies. Russia is represented by a large group of businessmen and some prominent politicians. The country's delegation includes the First Deputy Prime Minister, Dmitry Medvedev. He is named by many in the West as President Putin's possible successor, though Mr Medvedev himself has never said he is going to run for the presidency. Some other Russia's delegates to Davos are St Petersburg Governor, Valentina Matvienko; Krasnodar region Governor, Aleksandr Tkachev and Minister of Trade and Economic Development, German Gref. Meanwhile telecoms giant Vimpelcom and Russia's largest oil company Lukoil are among the sponsors.Several Forum sessions are planned to be devoted to the country's renaissance on the world scene. Russia-EU relationships are also among the issues to be discussed. Energy security is expected to stay high on the agenda. The heads of two dozen countries, among them Angela Merkel and Tony Blair, will discuss ways to cut dependence on fossil-fuel energy.And around 30 trade ministers will meet on the sidelines of the Forum to discuss the stalled Doha round of talks.Meanwhile, hundreds of people have protested against global trade in the Kenyan capital, Nairobi. The demonstration was timed to coincide with the World Economic Forum in Davos. The protesters marched on the European Union headquarters to deliver a letter signed by thousands of people from around the world. It demands that the European Commission should change its trade policy towards Africa, the Caribbean and Pacific countries and abandon the subsidies it gives to European agricultural producers.
You can share this story on social media: