Date set for Russia's presidential elections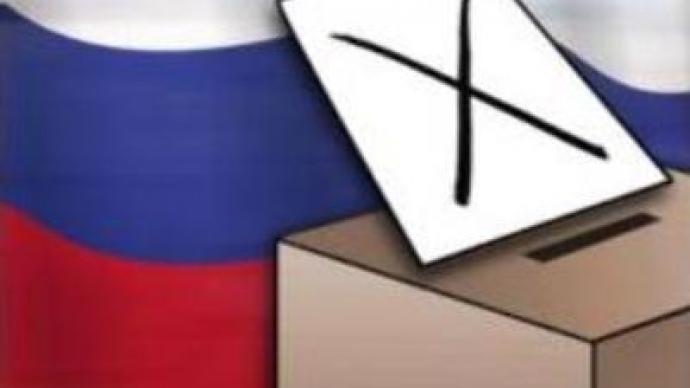 The next presidential elections in Russia will take place March 9, 2008. Head of the Election Commission Alexander Veshnyakov said the campaign will kick off in December next year.
RT's political commenter Peter Lavelle gave an overview of what surprises the elections might bring to Russia and to the world. First of all, the expert doesn't believe Vladimir Putin, who is constitutionally barred from seeking a third term, would try to alter the Constitution. It's not such an easy task for the Russian President, as the West seems to think.
"There is absolutely no reason for him to do it,"
he said.
"And if he wanted to, he would have already started it now. President Putin is going to retire."
The most important question for Russian politicians now is who will suceed Mr Putin. He undoubtfully is the most popular figure in Russia's political arena now, and there seems to be no-one to match him. First Deputy Prime Minister Dimity Medvedev and Defence Minister Sergey Ivanov are the most prominent candidates for presidency in the Russian political elite, but they both would have much to do to win electorate's sympathies even with Mr Putin's support.Our political expert suggests than President Putin might surprise everyone, when he names the candidate he supports. After all, Mr Putin was unknown to the public, when he was appointed Prime Minister, and that could happen again.
"It must be someone in the Government,"
Mr Lavelle describes him thus,
"someone with administrative skills, someone familiar with the economics, and someone who has a good record of success. It will be someone very much like Mr Putin himself."
It remains an open question whether the new Russian president will represent any political party. While it may be a norm for most Western countries, Russian democracy is still very young, and it seeks its own ways. It may differ form that adopted by more mature democracies, but it sure doesn't lead back to the political chaos Russia faced in 1990s. No-one wants that.
You can share this story on social media: