Russian pilot of hijacked helicopter in Sudan free and fine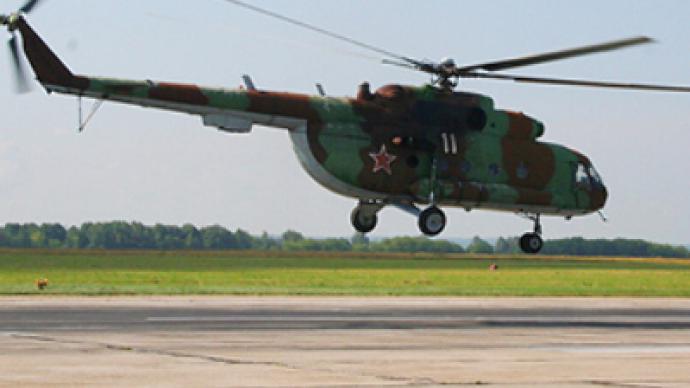 The pilot of an Mi-8 Russian helicopter with nine people on board, which was hijacked in Darfur on Monday, is now at the UN mission in the Sudanese province.
The helicopter belonged to Russian airline company Yutair, and was carrying out support missions for UN's and African Union's joint peacekeeping force in Darfur. The missions were being carried out under a UN contract.
Of the nine people aboard the helicopter, four crew-members were Russian citizens and five passengers were Sudanese. No one was injured in the hijack and the aircraft was not damaged.
On Tuesday, the aircraft and three of the four pilots were recovered, while the last pilot, Evgeny Mostovshikov, remained in captivity until Thursday.
Presently he is free and his health condition is satisfactory.
The Russian embassy in Khartoum worked together with the Sudanese government to ensure the fast release of the kidnapped Russian airmen.
Violence against foreign aid workers in Sudan has escalated over the past year, after the International Criminal Court issued a pre-trial arrest warrant for Sudanese President Omar Hassan al-Bashir over charges of crimes against humanity committed in Darfur.
You can share this story on social media: