Freedom of expression flashmob hits DC memorial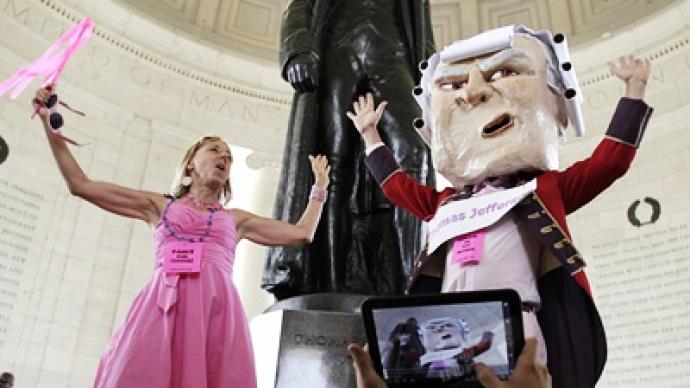 Saturday has seen dozens of people dancing and cheering in a flashmob, while taking over the Thomas Jefferson Memorial in Washington DC. The dancers said they were exercising their first amendment rights for freedom of expression.
RT America's television host Adam Kokesh addressed the crowd prior to the stunt. Last week he and four other activists were arrested by the police for dancing at the very same spot.Following the arrests and body searches, the group called on the nation to come and party at "TJ's"on Saturday. People have flocked to the memorial from throughout the United States, the media reports. This time police reportedly remained low profile.
Watch RT's report from the Jefferson Memorial