Militant leader among four killed in Dagestan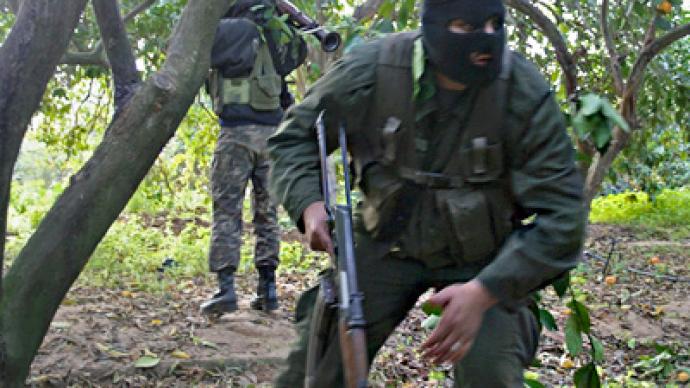 A major militant leader has been killed by security forces in the Russian North Caucasus republic of Dagestan, says Russia's National Anti-Terrorism Committee.
Security forces, carrying out a special operation in central Dagestan, intercepted two cars to check the IDs of the drivers and passengers at midnight on Sunday (20:00GMT, April 17). The men in the cars opened fire and four militants were killed by response shots, according to officials. The police suffered no injuries.One of the killed militants was preliminary identified as Israpil Validzhanov by the republic's law enforcement agency. This was later confirmed by Russia's National Anti-Terrorism Committee.Validzhanov is suspected of being behind a series of terrorist attacks, including bombing the Moscow Metro in 2010. He is also known as the Dagestani Amir of the self-proclaimed Caucasus Emirate, which makes him subordinate to Doku Umarov, one of the world's most dangerous terrorists. Validzhanov has been on the federal wanted list since 2006.The other three militants are believed to be his close allies.On searching the cars, the security forces discovered a number of guns and bullets, shells and a homemade explosive.Russia's security forces have lately become more active in the Caucasus region. In March, at least 17 militants were killed in air strikes delivered by the forces, which also destroyed the terrorists' camp in the mountains at the border of three southern Russian republics – Ingushetia, Chechnya and North Ossetia. Doku Umarov, the Amir of the self-proclaimed Caucasus Emirate, was initially listed among the killed militants, but these reports were not confirmed by the investigation.
You can share this story on social media: