Czechs against hosting U.S. military base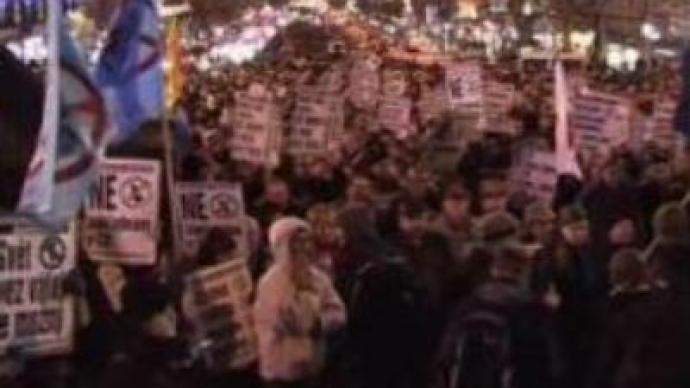 Parliament in the Czech Republic is split over whether to host an American anti-missile radar base on its territory. Several human rights organisations are trying to garner support for a referendum on the issue.
While Washington says it needs missile interceptors and radar bases in Europe to stop possible attacks from Iran, North Korea and what it calls other "rogue regimes", many people in Prague fear if the U.S. bases its missile system there, their country will become a target.According to a poll last year, 70% of Czechs oppose hosting a U.S. radar system. Although public opinion is now so strong, Czech Prime Minister Meirek Topolanek has expressed support for the U.S. plans.However, the government's full agreement is not guaranteed since Mr Topolanek faces a weak minority government.Meanwhile, the plan has also drawn strong criticism from Russia, which views the U.S. plans as a threat. Moscow has warned of "negative consequences" if Prague agrees to play host to U.S. wishes.
You can share this story on social media: