Czech Republic withdraws from US missile defense system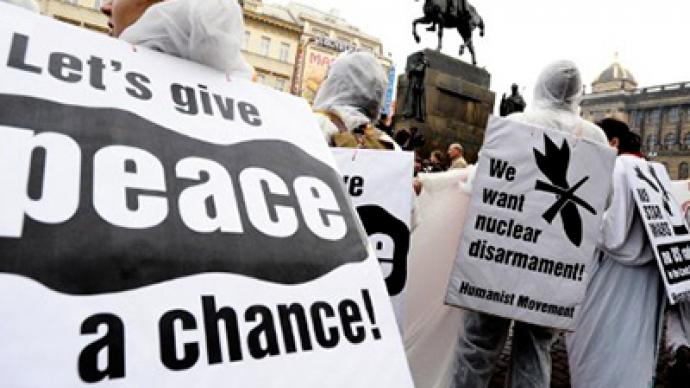 The Czech Republic will not host elements of the controversial antimissile shield. The country did not like the minor role which it was to play in the US defense plan.
Czech Defense Minister Alexandr Vondra said after meeting with US Deputy Secretary of Defense William Lynn that his country wanted to participate in the antimissile system, but "not in this way."He added that the Czech Republic is in talks with the US over another possible collaboration on the system.Prague and Washington signed an agreement on hosting an advanced radar and tracking system in 2008 amid criticism from Russia. The plan was met with public resistance, as many Czechs believed they were taking risks for no reason.An overhaul of the planned missile defense system was a major part of the so-called reset of the relationship between Russia and the US after Barack Obama became president in 2009. The new plan gave the Czech side a smaller role in the future shield, as an early missile-launch warning outpost.The issue came back into focus recently after Moscow publicly pointed out that its differences with Washington over the missile shield have not yet been resolved. President Medvedev went as far as warning that, without an agreement, a new arms race may begin and the progress in nuclear arms reduction would be set back.Russia wants more control over the antimissile shield, which would ensure that the shield will not harm its nuclear deterrence. It offers contribution into creating and maintaining it. The suggestion has been under consideration for several years, with little noticeable progress.The stated goal for creating the system is to prevent states like Iran and North Korea from attacking European countries with their missiles.
Czech activist Jan Tamas, who is against Prague's involvement in the missile-defence shield believes the project will only fuel international tension, unless it involves key powers like Russia and China."I believe that there is a better way for true security not only for Europe but for the entire world, and that is building on the international institutions that we have in place… I do not believe that it [the missile-defence shield] is going to make the world safer. On the contrary, it is going to increase tensions with China. It has already made a mess of relations with Russia," Tamas said. "There is really going to be a lot of tension on the global scale. We should be wise and just start thinking about security mechanisms and structures that will include all big super powers – not just some," he added.
You can share this story on social media: