Czech Republic ready to repatriate ethnic Czech families from Ukraine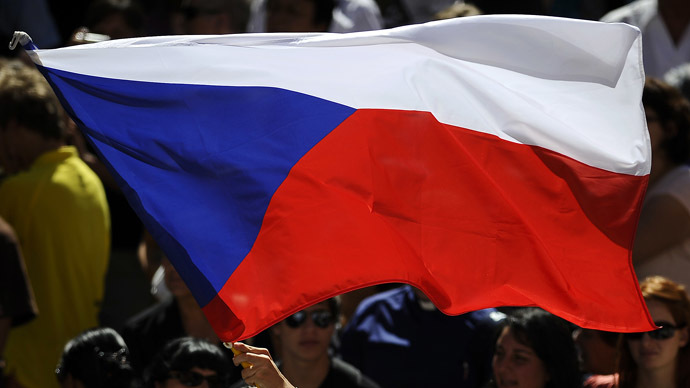 More than 40 ethnic Czech families living in Ukraine have asked the Czech government for repatriation "home" as they fear an uncertain future in the crisis-torn country. Czech MPs said they will come up with a repatriation program.
Speaker of the Czech Parliament's lower house, Jan Hamacek, has called on the government to help ethnic Czechs living in Ukraine to return home.
"We had a very successful program of resettlement of our countrymen who were affected by the Chernobyl disaster. There were several thousands of people in the 90's who returned here. These people and their families are now fully integrated into Czech society," Hamacek said, as cited by the Czech Idnez newspaper.
The Czech government cannot ignore the danger that ethnic Czechs are facing in Ukraine's Volhynia, Czech MP, Radim Fiala, said in a statement.
"Crime and banditry is on the rise in western Ukraine, and the local radical groups abiding by the legacy of Stepan Bandera are to blame. Apprehensions of our compatriots who have an experience of clashing with nationalists during the Second World War cannot be ignored," Fiala said.
Jan Hamacek and Radim Fiala particularly referred to 45 families from Ukraine's Volyn region, who addressed the Czech Republic's Interior Ministry to authorize their return to the home country of their ancestors. The ministry's spokesperson has confirmed that the request had been received.
"We can confirm that we have received a letter (from a representative of Volyn Czechs families)," said Interior Ministry spokesman, Vladimir Repka.
Most of those families now live in or near the city of Zhytomyr, 130 kilometers (80 miles) west of Kiev. There are also two families from Simferopol in Crimea, which has now joined Russia. Aside from their "historic motherland," they are all united by the fear that one day the conflict between Ukraine and Russia may escalate and their future is uncertain if they stay longer.
One of the letter's authors is Antonin Holec, 76, who represents the interests of the Volyn Czechs in the Czech Republic, where his family moved after World War II.
"If it all depended on me," he writes, "I would take back every single Czech from Ukraine's Volyn, for it is certainly better for them to live in their home country. The crime rate has been up in Ukraine recently, so any person who has property can come under attack."
Holec estimates that upto 20,000 Czechs live in Ukraine's Volyn region.
Ethnic Czechs settled in the Volyn area in the second half of the 19th century. Some of them returned to the Czech Republic after WWII. Most often they settled in the areas of the Sudetenland, the land formerly inhabited by ethnic Germans, who were expelled after the war. Others returned following the fall of communism in Czechoslovakia after 1989.
According to Holec, in recent times a number of crimes have significantly increased in Ukraine and anyone can easily become a target of attack. However, he claimed, long before the conflict with Russia, Ukraine was not a safe place.
"When we arrived three years ago in the Czech Malin (a city in Zhytomyr region) […] suddenly the police arrived and said that supporters of Bandera were preparing to take action. We just had to go away and our buses were accompanied by armored police cars," Holec wrote, as cited by the Idnez newspaper.
He recounts that after the Czech people first left the Volyn region, "Ukrainians liquidated everything that was Czech, including cemeteries."
"When we arrived eight years ago in our native village in the Black Forest (Volyn region), there stood our house and our mill. Last year we found neither our house and nor the mill. They were gutted," said Holec.
The leader of the Volyn Czechs in Ukraine's Zhytomyr region, Emma Snidevicova, has echoed Holec's alarming story, telling a group of Czech MPs that:
"The situation in Ukraine is that we are afraid for our lives, families and children. The situation is getting worse every day and pushes us to ask the Czech people to take us back home," Snidevicova said.
Worried by the letter and details revealed by Holec, the Interior Ministry said: "At this point, we are ready to grant Czech compatriots permanent residence in the Czech Republic."
You can share this story on social media: