Czech government blocks debate over US radar base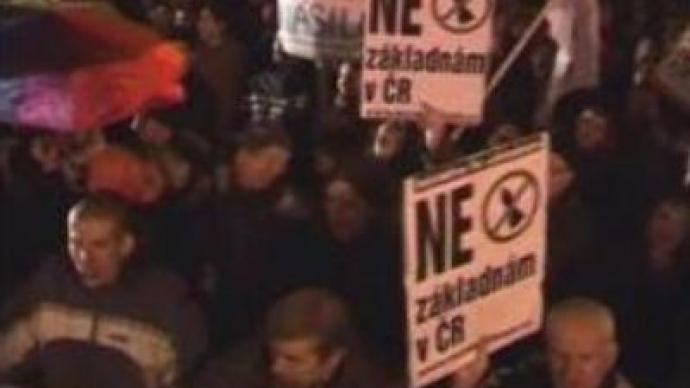 The Czech government has blocked a debate over the U.S. proposal to locate the part of its anti-missile defence system in the country. According to officials, it is too early to bring the issue to the parliament.
Last month, the USA asked both the Czech government and the government of Poland to consider hosting a radar station and a base, respectively. According to the U.S. military, the system is designed to protect Europe from missiles fired by hostile states such as Iran or North Korea.In the Czech Republic, those who oppose the deployment of the U.S. radar system said it is a threat to national security, whereas those in favour seemed to be quite sure that it would protect the Republic from possible attacks.After massive protest rallies across the country, a special session of the lower house of the Czech parliament was called by the Social-Democratic party. It demanded a national referendum on the issue.In addition, the U.S. plan is strongly opposed by the Communist party and, according to polls, by the majority of the Czech people.Thus, the two parties along with the Czech Greens could form a majority and pass the vote on a referendum in the lower house.On the other hand, the Civil democratic party of the Prime Minister, Mirek Topolanek, are the strongest backers the project. According to the Prime Minister, if talks with the U.S. are successful, the base may appear in the Czech Republic as soon as 2011.To crown it all, the U. S. proposal was greeted with strong criticism from Russia, which views the U.S. plans as a threat. Moscow has warned of "negative consequences" if Prague agrees to host the bases.Meanwhile, Poland also has yet to make a final decision on the proposal. According to surveys, most people are against the base, which would not be built before 2012.
You can share this story on social media: