Ghost of New Year's past: Cyprus TV red-faced after airing ex-president's message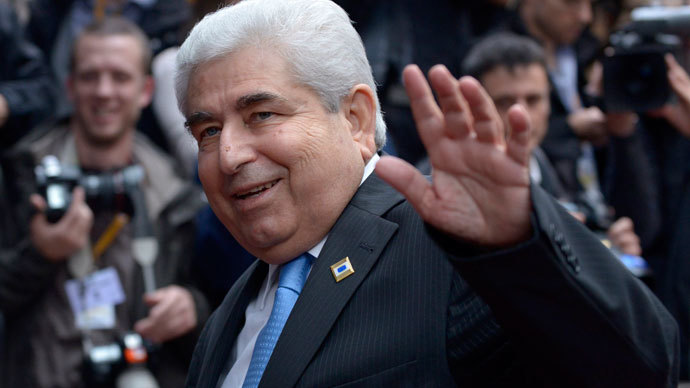 Cyprus's state TV has apologized after it mistakenly aired a part of a former president's address on December 31, and promised a "very serious" investigation into the snafu.
The Cyprus Broadcasting Corporation (CyBC) on Thursday had to apologize for the blunder on New Year's Eve, in which it started airing the presidential address of Demetris Christofias, Reuters reports.

The problem? Christofias was defeated in a February 2013 election by Nicos Anastasiades, who is now the country's president.

The puzzled audience, which was expecting Anastasiades to speak of last year's challenges and of the New Year's "window to a promising future" had their deja vu moment as the former leader's address briefly appeared instead.

According to Reuters, CyBC said it realized its mistake "within seconds of the broadcast," halting the transmission and replacing it with the current president's address.

The broadcaster is now conducting an internal inquiry into the embarrassing error.

This is not the first time that a major public television channel has goofed up at the most solemn point of a yearly broadcast. In December 1986, West German broadcaster ARD aired an old New Year's message from Chancellor Helmut Kohl, instead of a new one.
According to media reports at the time, few noticed the error until Kohl closed his speech with the words: "Happy New Year, 1986." Officials at the time accused the TV network of deliberately sabotaging the address.
You can share this story on social media: