Cyprus to grant citizenship to biggest foreign bailout losers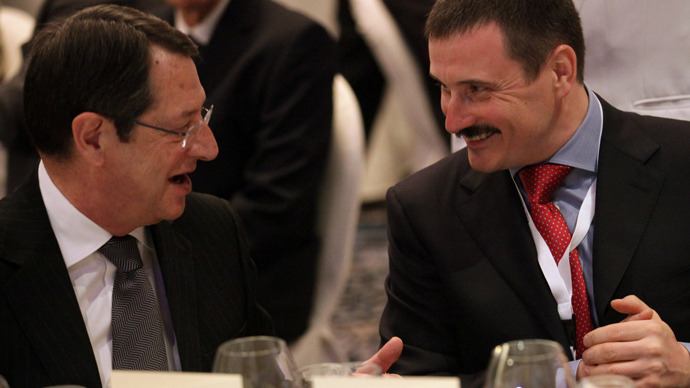 Cyprus will offer citizenship to foreigners who lost at least €3 million in state banks under the bailout deal, the country's president has announced. The new measure, to a great extent affecting Russians, is expected to be approved on Monday.
In remarks to Russian businessmen and media in the city of Limassol, President Nicos Anastasiades stated that his cabinet is seeking to approve the relaxation of restrictions on foreigners seeking citizenship of Cyprus.

"Non-resident investors who held deposits prior" to March 15 and lost "at least 3 million euros will be eligible to apply for Cypriot citizenship," Anastasiades said, adding, "We believe that a number of measures to be adopted could on the one hand mitigate to some extent the damage the Russian business community has endured."

Currently Cyprus runs a "citizenship by investment" program that offers investors the benefit of an EU citizenship if they meet the investment eligibility criteria of €10 million.

If the cabinet approves the measure on Monday, the original amount will be reduced to €3 million, and those who have lost at least that amount in the bailout deal will now be handled "in a fast-track manner."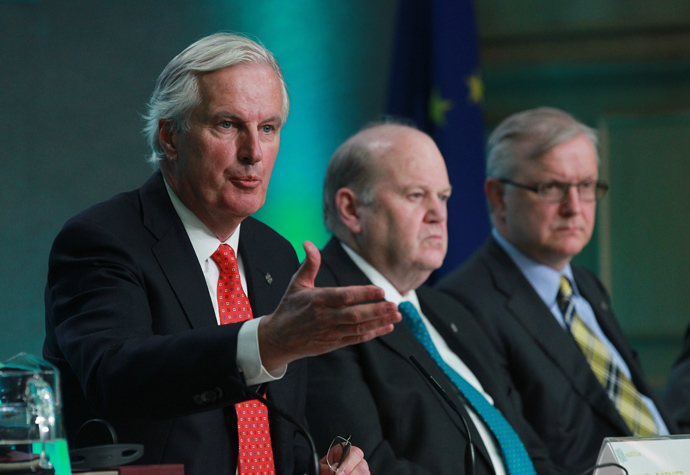 The government is also "examining various scenarios which could permit the compensation of part of the losses which shareholders of banks, holders of debt securities and depositors have suffered," Anastasiades said.
On Friday, the EU approved a multibillion-euro bailout for Cyprus in a bid to save the country's collapsing economy. According to the deal, the International Monetary Fund will provide €1 billion, the Eurozone will pay €9 billion, and the island itself will generate €13 billion.
The cash that is being raised by Cyprus comes bank deposits above 100,000 euros, which are being levied at up to 60 percent of their value.

On March 30, it was announced that major depositors at the Bank of Cyprus would see 37.5 per cent of their deposits converted into bank shares, with the figure possibly set to increase by another 22.5 percentage points if the bank required further injections of cash. Since the Bank of Cyprus will also absorb the island's second-largest bank Laiki, the same conditions are likely to apply to Laiki Bank depositors as well.
Meanwhile, with the debt €6 billion higher than expected, smaller depositors fear for their savings as well.
Russian citizens and multinational corporations have suffered the most from the financial crisis in Cyprus, as they have notoriously used the Mediterranean island as a tax haven over the last decade. Russians are believed to have held an estimated €5-31 billion in Cypriot banks before the island's banking system was frozen to secure the bailout deal.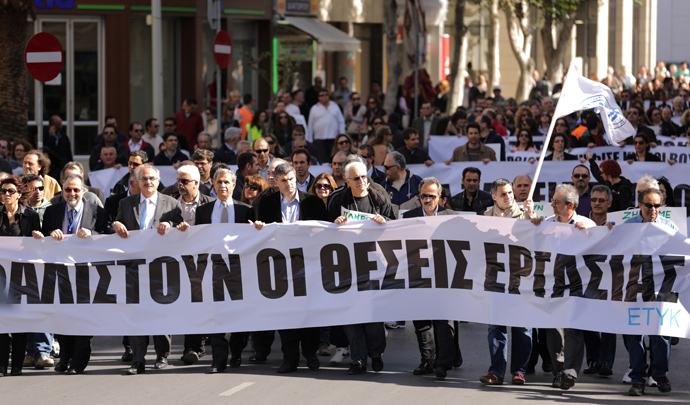 You can share this story on social media: