Small blast hits ATM in Cyprus ahead of bailout deal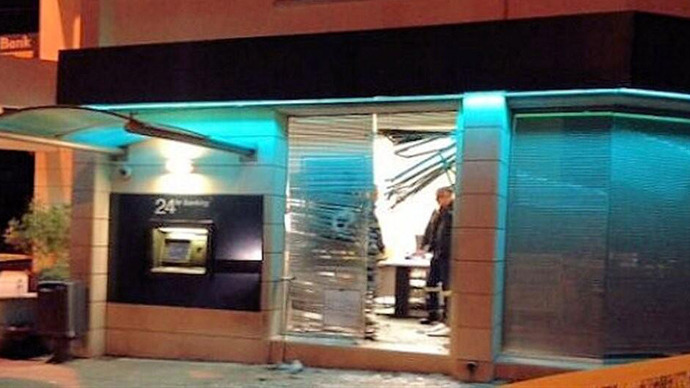 A small explosive device has gone off near a cash machine in the Cypriot town of Polemidhia late on Sunday, local media reported. The incident came hours before the Eurogroup approved a deal on a 10 billion-euro bailout for Cyprus.
No injuries were reported after a home-made device exploded at a branch of Bank of Cyprus in Polemidha, a town adjacent to Limassol, according to local TV station Sigma.

Earlier on Sunday the central bank imposed an ATM withdrawal limit of 100 euros per day for the island's two biggest banks, in order to prevent a run on lenders.

Eurozone finance minister endorsed the new plan agreed between Cyprus and the Troika of international lenders - the EU, the ECB and the IMF – in the early hours of Monday. Under the deal the island nation avoids exiting the eurozone, but will have its second largest bank closed with heavy losses expected for big depositors.

You can share this story on social media: