China world's top cyber spies – US report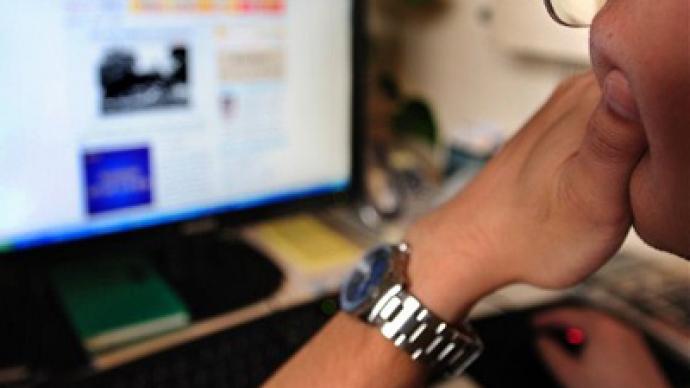 The Pentagon has accused China of being the world's number one cyber aggressor, carrying out attacks on US systems. A released military report says "China's persistent cyber intrusions" are a significant threat to US economic security.
The annual Pentagon report "Military and Security Developments Involving the People's Republic of China 2012" said that Chinese military spending in 2011 amounted to US$180 billion, a figure much higher than previously thought. The report noted sustained investment in Chinese cyber warfare, hinting that Beijing is using cyber intrusions to gather strategic intelligence."Chinese actors are the world's most active and persistent perpetrators of economic espionage," said the report, adding that "Chinese attempts to collect US technological and economic information will continue at a high level and will represent a growing and persistent threat to US economic security."The report does not specify an institution or entity behind these repeated cyber attacks, it merely notes that they originate from China. David Helvey, acting assistant secretary for defense told reporters on Friday that US intelligence was confident that the attacks were coming from China, but refrained from pointing the finger at the nation's government. He also expressed concern over Beijing's step-up in cyber war investments, highlighting "these operations could be very disruptive to the United States, but other countries as well."A research note in the report from analysis group Capital Alpha Partners LLC stated that if "China successfully exploits its extensive cyber espionage efforts and unveils new weapons systems that are on par with US systems" it will become a serious military threat.
China flexing military muscles
In addition, the report targeted China's ambitious military plans, its main goals including the preservation of Communist Party rule and a possible incursion into the Taiwan Strait. "China's military shows no sign of slowing its efforts to prepare for Taiwan Strait contingencies," said Helvey.US sales of arms to Taiwan have been a significant bone of contention in relations between the two nations recently. China has threatened to attack its neighbor if Taiwan moves to make its independence from the mainland permanent. The People's Republic views the breakaway nation as a renegade state that must be recuperated.The extension of Chinese naval might has also put the frighteners on the US government. Namely, the development of an anti-ship ballistic missile that the US believe is a significant threat to their aircraft carriers and reports that China may have begun work on its first indigenously-manufactured carrier.The report comes as part of an Obama administration initiative to reinforce US influence in the Asia-Pacific area in spite of military budget cuts in many other parts of the world. The US and China have a history of jostling for power in the region, the American government trying to curtail growing Chinese influence while China seeks to assert its dominance in the South Pacific.
You can share this story on social media: