Cutty Sark fire suspicious: Police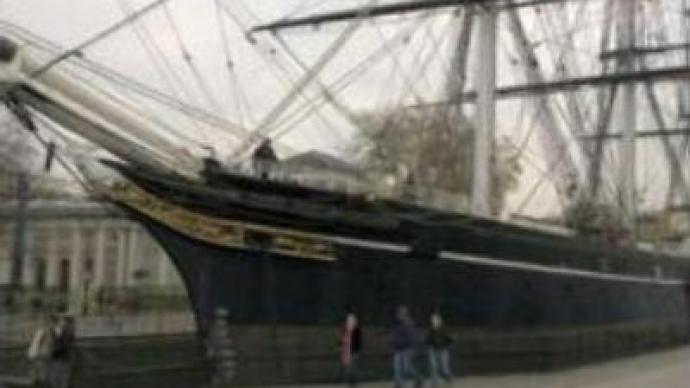 A fire on board the historic London landmark Cutty Sark is being treated as suspicious by police that say a number of people were known to have been in the area at the time the fire started. Yet no evidence of arson has been found.
Meanwhile, security camera footage is being checked.The Cutty Sark is thought to be the world's last surviving tea clipper and was built in 1869. Originally used to transport tea from China to Britain, it later brought wool from Australia. The ship's name comes from a poem by Robert Burns.In 1885, the Cutty Sark set a record for the fastest wind-powered voyage ever from Australia to England – the trip lasted 72 days.Currently the vessel is docked near the centre of Greenwich in London, and until now it has been a popular tourist attraction.The Cutty Sark had been closed to visitors since last year for a £25 MLN renovation.At the time of the blaze, half of the ship's planking and many historic artefacts were off site.The Chairman of Cutty Sark Enterprises reportedly says the historic vessel can be restored.
You can share this story on social media: