Cuba celebrates Castro's 80-th birthday without him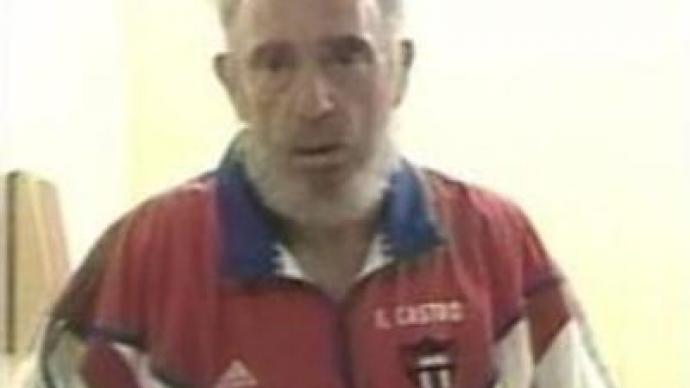 There have been fresh concerns for the health of veteran Cuban leader Fidel Castro. The 80-year-old cancelled an appearance at his birthday celebrations in Havana, saying doctors advised him against attending.
Fidel Castro hasn't appeared in public since July, when he had stomach surgery for an undisclosed illness.The Cuban leader hoped to return to the world stage this week, for the start of celebrations to mark his 80th birthday.But in a statement read out to supporters, and broadcast live on Cuban television, he said doctors had overruled him.
"Dear friends, I could not meet with you in the small Karl Marx Theater where all my visitors are gathered. The doctors would not allow it. I say goodbye with great sadness, for not having had the chance to thank you personally, and hug each and every one of you,"
Cuban leader said. Questions about Castro's health have dominated debate in Cuba in recent months.The latest pictures are not encouraging, and many Cubans are now asking whether their legendary Communist leader is too old and too ill to run the country.Before being hospitalised in July, Castro was forced to hand over power to his brother Raoul.
This weekend marks the 50th anniversary of Castro's landing on Cuba, when the young revolutionary and a band of comrades arrived to overthrow the US-backed Batista dictatorship.A military parade is planned in Havana to celebrate the historic event. It's unclear now whether the ailing Cuban leader will be well enough to attend.
You can share this story on social media: