Crimean resort celebrates "victory over NATO deployment"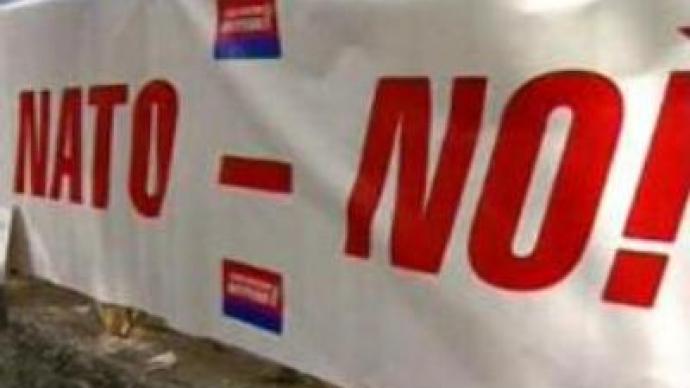 Residents of South Ukrainian city of Feodosiya have celebrated their victory over NATO deployment in the region. They stopped the NATO servicemen from landing in the area in 2006.
A year ago the square of the Crimean resort of Feodosiya hosted a 27-day-long protest of Ukrainians against NATO presence in the region. At the end of May 2006 a NATO ship (the Advantage) with arms and hardware onboard moored in the port of Feodosiya. The servicemen's plans were to build a military training ground in Crimea. The cargo they tried to unload sparked the protests.The initiative of Feodosiya residents was supported by other Ukrainian regions. Activists from all over the country poured into the Crimean resort town to block its port and roads. It took them 27 days to drive the NATO ship out of the port.
You can share this story on social media: